Today we have the oh-so lovely Rhi from Hey Gorgeous Events! Rhi's blog is one of my favorites and it's loaded with tons of eye candy. If you're not familiar with her, get ready to be introduced to a seriously sweet lady... I'm excited to share Rhi and Hey Gorgeous with you...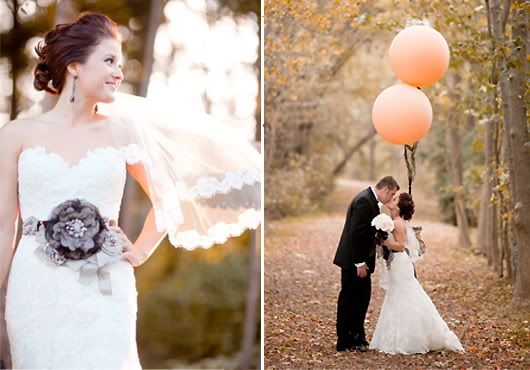 01. tell us a little about yourself...
Hi! My name is Rhi (sounds like Re) and I am the editor behind the Hey Gorg blog and the stylist behind Hey Gorgeous Events. I'm a soon to be 25 year old, detail-orientated, extremely stubborn, overly kind individual with an unhealthy addiction to chocolate, nap time and pretty shoes. My favourite colour is dusty pink, I am constantly listening to Damien Rice's "Delicate" and I have a really big soft spot for love stories. And bows. I love bows! I am a former NCAA gymnast, a newly wed to a handsome 6 foot 4 man and at the end of the day, a pint sized chick with plus size dreams..
02. tell us a little about hey gorgeous events...
HGE was born in late 2010 after I realized starting my own styling and planning boutique was the perfect mesh of my interests and strengths. I hope to attract the type of client that shares similar visions and aesthetic values with me, who trusts my work and most of all believes in my ability to make their day as unique and memorable as they could ever imagine. Primarily HGE is a styling business meant to focus on the details side of weddings but I also offer coordination services to brides who need a little extra help with logistics and set up on their big day. I am based out of Western Michigan but cater to the Southern Ontario and GTA couples and my style is geared towards the vintage modern and classic bride and groom who are attracted to unique details and muted colour palettes.



03. what wedding trends are you seeing right now?
I'm seeing a lot of couples opting to change up their wedding day structure; meaning no formal sit down dinner but instead a giant all night long cocktail party. Instead of a ceremony, immediate hour long cocktail hour, then immediate dinner, brides and grooms are having two hour long cocktail parties so guests really get to mingle with one another before sitting down to a meal. Some brides are having their first look early in the morning so they can spend the day with their fiance one last time before their scheduled evening ceremony. Some couples are havng sunday brunch weddings, some are throwing Friday afternoon picnics. I love when couples sort of throw guests for a loop when it comes to 'traditional' wedding elements and schedule of events; it allows guests to walk away feeling like they were a part of something special.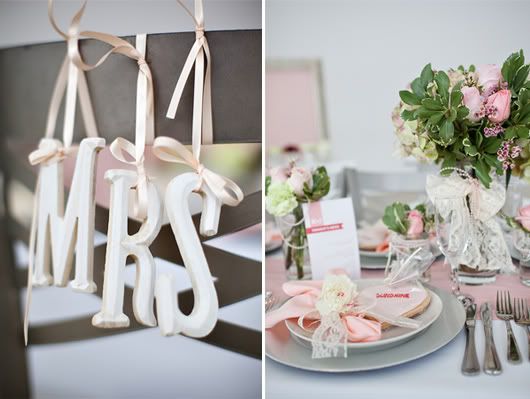 04. where do you find inspiration?
Oh goodness anywhere and everywhere. From my day of perusing Pottery Barn. From the green hued tubes on the tractor trailer bed in front of me on the highway (that I dangerously took a photo of with my iPhone. Tsk tsk, Rhi) From a line in a song. From something crazy I conjured up in my head that I am confident will be just perfect once I bring it to life. I think one of the things that I am lucky to consider as one of my strengths is I am endlessly inspired by things that most would find ordinary.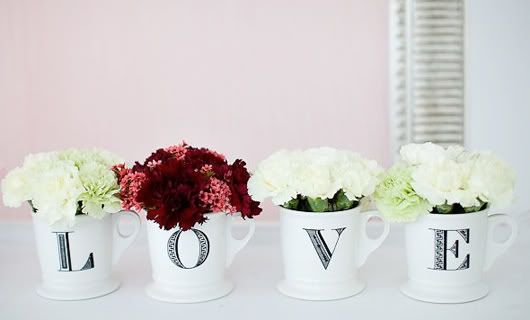 05. favorite food, city, movie and store?
food

:: Greek. Oh Greek food. I swear I was born into the wrong culture.
city
:: New York. I've never been. But I know it's my favourite.
movie
:: Romeo and Juliet, the new school version. I have a huge soft spot for love stories.
store
:: Anthropologie or Home Goods. Not that I can afford Anthropologie. Let me make that very clear to everyone before you go thinking that I am living in an Anthropologie fun house over here. :)


06. name 5 simple pleasures...
My iPhone (it's attached to my fingertips)
My bathtub (two baths a day. I kid you not)
My monthly manicures (I'm a biter. A really bad one)
My almost daily iced grande vanilla latte over light ice (Sigh)
My snuggle time with my Siamese kitty (I love him like he's my child)

07. what is your favorite thing about blogging? the hardest thing?
My favourite thing? I can't exactly pinpoint just one thing that I love about blogging because there are so many but I'd have to say how it's really had an impact on my life both personally and professionally. It's given me a purpose, a direction, a sense of identity, an establishment of my strengths and my personality and my character, its given me a career and relationships that would have ceased to exist without it. It's been more than I could have ever imagined. And the hardest thing? Is remembering that life does exist without blogging. Finding that crucial balance between work and play is one tricky task.


08. can you offer any advice for other first time business owners/bloggers?
Follow your heart and do everything with passion. When things get messy, hard, frustrating, tedious you can always remember your passion and know that you're along on this journey because it felt right in your heart. The second something becomes a chore, in my eyes that's a pretty sure sign that it's time to move on to something new that will leave you feeling fulfilled, happy and successful.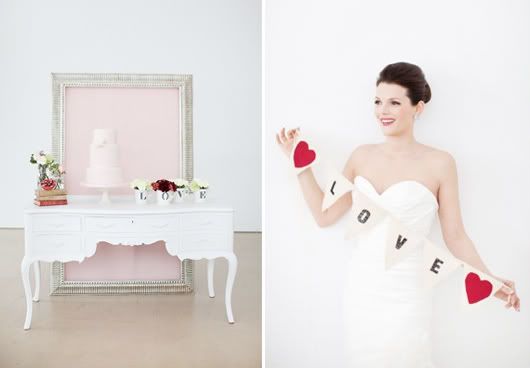 09. what does the future hold for hey gorgeous?
I've made it my professional goal to take one at least 5-10 weddings a year, that are full service weddings, where my heart and soul is poured into each and every event. I'd like to stick to doing two inspiration/editorial shoots per year with the goal of each shoot I style and head being picked up for publication. I'd like to expand my office from my living room wall to its own custom designed space. I'd like to grow in readership on my blog and become known as an established stylist and planner in the industry. But before all of this, I'd like to feel like at the end of the day when I close my laptop, that I have given my all and above all else am happy.

Isn't this wedding stunning!? She has impeccable taste and is a sucker for details. A girl after my own heart... sometimes people forget the little things. I definitely notice when someone puts extra thought and attention into details, they're so important! : )

Anywho, make sure you check out her blog (it will
become a new favorite!), all her fabulous DIY projects and wedding planning tips. She's definitely got an eye for style and all things pretty!!


Thanks Rhi!! I hope all of you have a gorgeous Thursday! xo
(rhi's wedding photos by amanda wilcher, other photos by beth kaye)