Hello Creative Index fans! Sam here from
fitness, food, and faith
. I'm honored to be guest posting for Jessica today, especially as I find myself constantly saving images of food, design, jewelry, clothing, etc. from her pretty blog :)

Today I'm sharing three easy recipes for entertaining. I love having healthy, crowd-pleasing recipes that I can throw together quickly without having to follow too many complicated steps.
Mini Mushroom and Sausage Quiches

are a breakfast fave and you can easily add new fillings to mix them up.


14 ounces turkey breakfast sausage, removed from casing and crumbled

1 teaspoon olive oil

8 ounces mushrooms, sliced

1/4 cup sliced green onions

1/2 cup shredded Swiss cheese

1 teaspoon ground pepper

5 eggs

3 egg whites

1 cup milk


Preheat to 325 degrees. Coat a nonstick muffin tin with cooking spray. Cook sausage in a skillet. Transfer to a bowl to cool. Add oil to the pan and add mushrooms, cook until golden brown, 5 to 7 minutes. Transfer mushrooms to the bowl with the sausage. Let cool for 5 minutes. Stir in green onions, cheese, and pepper. Whisk eggs, egg whites, and milk in a separate bowl. Sprinkle a heaping spoonful of the sausage mixture into each muffin cup. Divide the egg mixture evenly among the muffin cups. Bake until the tops are just beginning to brown, 25 minutes. Serve with fresh fruit.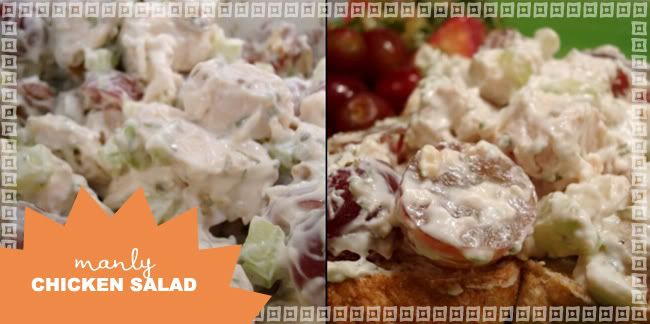 For lunch, my husband always requests my

Manly Chicken Salad

(although it's a hit with the ladies too!) when we have friends over or we are headed to a picnic.


2 pounds cooked and cubed chicken

1/3 cup walnuts, chopped

2/3 cup reduced-fat sour cream

1/2 cup low-fat mayonnaise

1 tablespoon dried tarragon

1/2 teaspoon salt

1/2 teaspoon ground pepper

2 stalks celery, diced

1 1/2 cups halved red seedless grapes


Stir sour cream, mayonnaise, tarragon, salt, and pepper in a large bowl. Add celery, grapes, chicken, and walnuts; stir to coat. Refrigerate until chilled, at least 1 hour. Serve with toast, crackers, or on a nice green salad.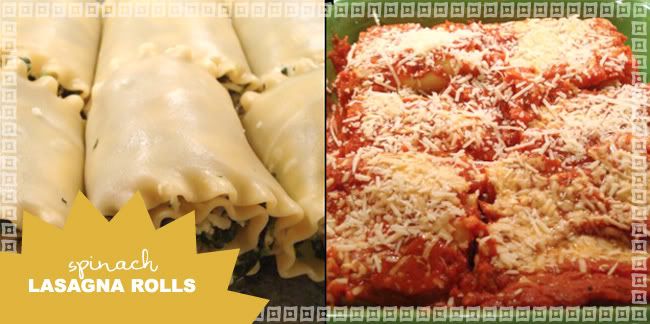 I love to serve lasagna for dinner as it satisfies nearly everybody. These

Spinach Lasagna Rolls

are a fabulous alternative as they take a fraction of the time and work well for vegetarians.


12 ounces frozen spinach, thawed and liquid squeezed out

2 cups shredded mozzarella

2 eggs

1 tbsp grated Parmesan

1/2 tsp salt

1/2 tsp pepper

6 Lasagna noodles

Marinara Sauce


Preheat oven to 350 degrees. Boil 6 lasagna noodles until al dente. While your noodles are on the stove top, mix together spinach, cheese, eggs, salt, and pepper. Spread the spinach mix onto a lasagna noodle, and roll it up and place in a baking dish, seam side down. Pour marinara sauce on top of your roll-ups. Sprinkle with Parmesan cheese and cook for 30-35 minutes. Serve with a green salad and crusty bread.
Happy eating and entertaining this summer!



I'd love to say hi, so feel free to stop by my little blog anytime. Thanks again, Jessica, for having me!