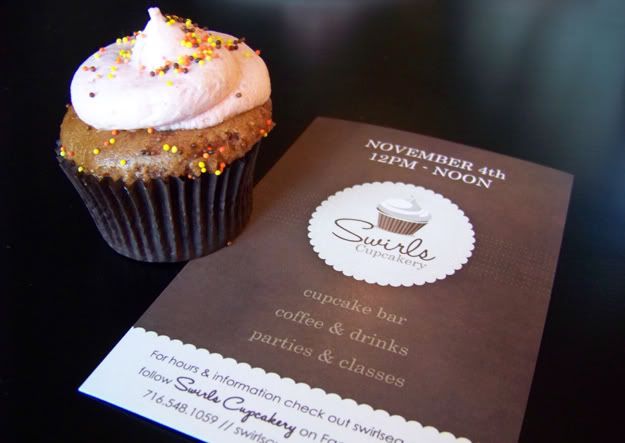 How delicious does that cupcake look?? Well, let me tell you... it was mighty delicious!
Seriously. Probably the
best cupcakes
I've ever had! :)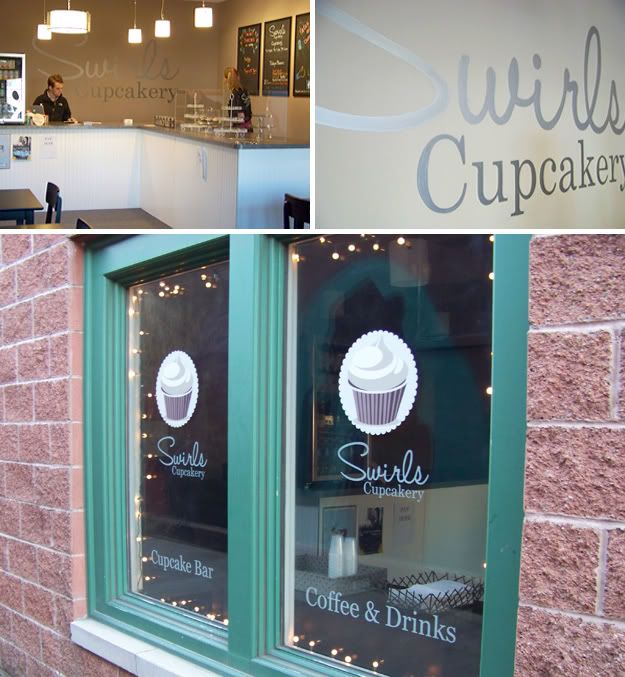 Michael, the cupcake master, is a recent high school graduate (how cool is that!?) and is ready to bring the cupcake craze to the Buffalo area with
Swirls Cupcakery
. The grand opening was this weekend and Kristen and I were so excited to check it out. We went a little later in the day, after all the craziness and they were SOLD OUT of everything. Lucky for us, we know the owner (he just so happens to be Kristen's cousin! ) and he saved us a few tasty treats!
How cool does the logo look on the windows and behind the counter? hehe
Want to see more photos? Head on over to the Hello Monday Blog.