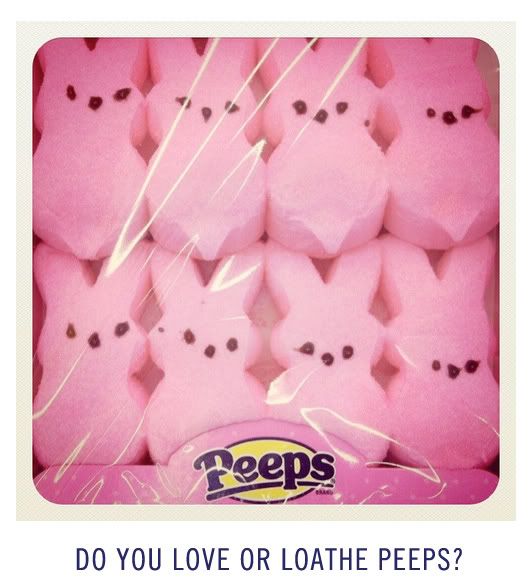 Ok, Peeps are cute, but I'm NOT a fan! Never have been and never will be!!! I think they are horrible little creatures... :-)


Someone please tell me I'm not the only one!??
** Disclaimer: A Peep was hurt while taking this photo! **

So, now I ask you, do you LOVE 'em or LOATHE 'em???
(images found
here
and
here
)