I've been obsessed with those zinc letters from Anthro ever since I laid my pretty little brown eyes on them. But at almost $20 bucks a pop, they are a bit out of my price range.
I really wanted to fill in an empty space above our stove, and with family coming into town this week, I made my way to the craft store for some supplies and I made my own.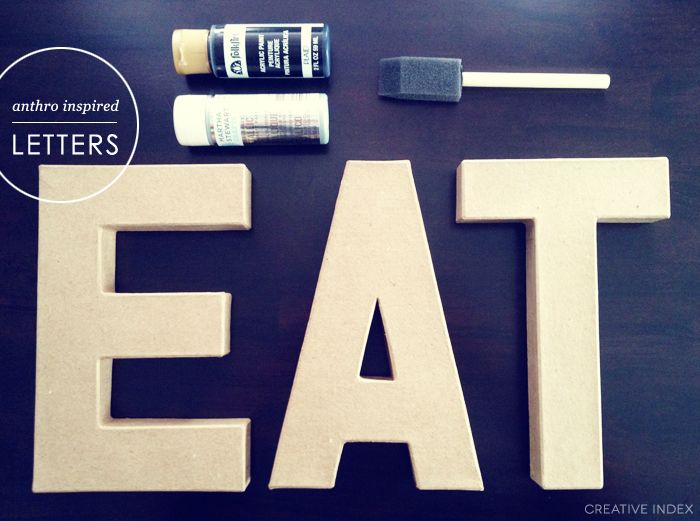 Want to make them yourself? Here's what you need to do.... it's EASY!
You'll need:
// black acrylic paint
//
metallic (or pearl) paint
(i like martha stewart)
//
paper mache letters
// sponge brushes
First, paint the letters all black and let them dry completely. Then brush on the metallic paint using long stokes. The silver coat will give the letters a textured look and the matte finish. Let them dry and hang wherever you want! (They're so lightweight, I just used a little masking tape!)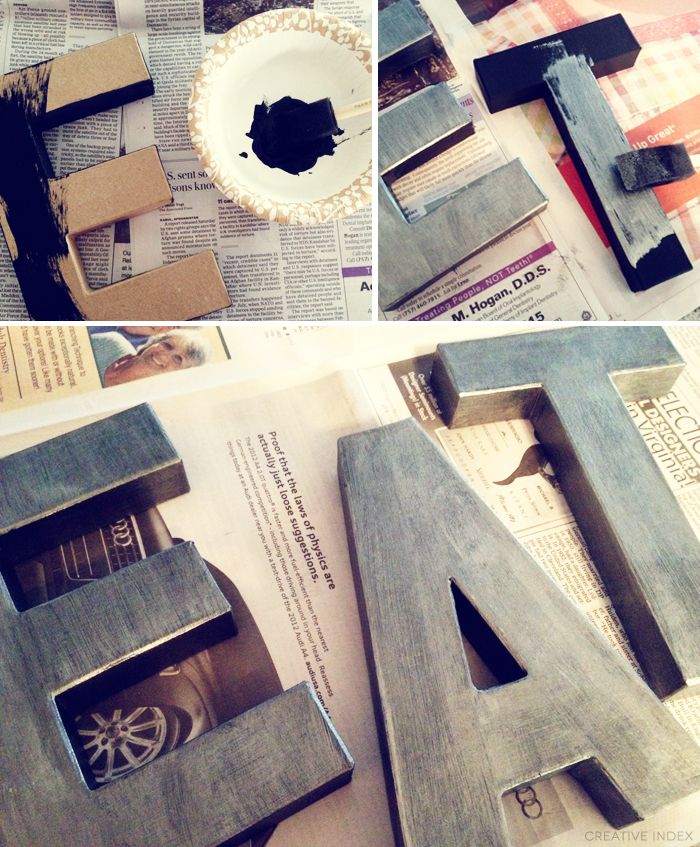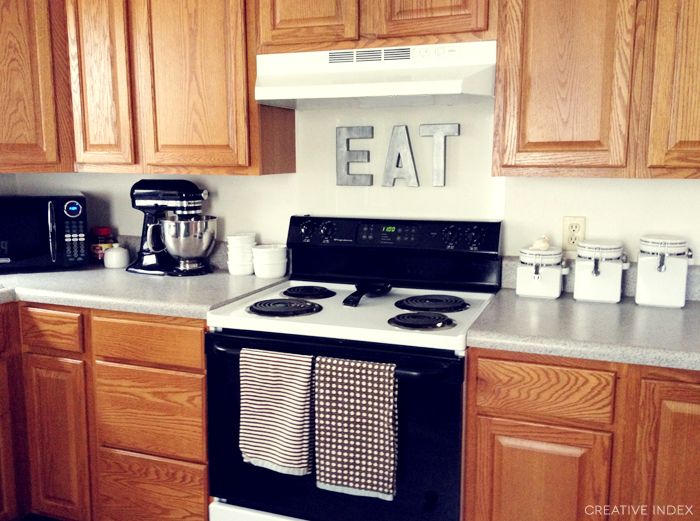 And there ya have it! I L-O-V-E them! They really help to update this outdated kitchen! (one of the downfalls to renting! :-/)
Now I want to make a J and an ampersand for my office!
What do you think? Would you DIY them? Or do you prefer the originals?
And yes, I know there are lots of tutorials floating around Pinterest, but I wanted to share another one! Hope you don't mind! ;)