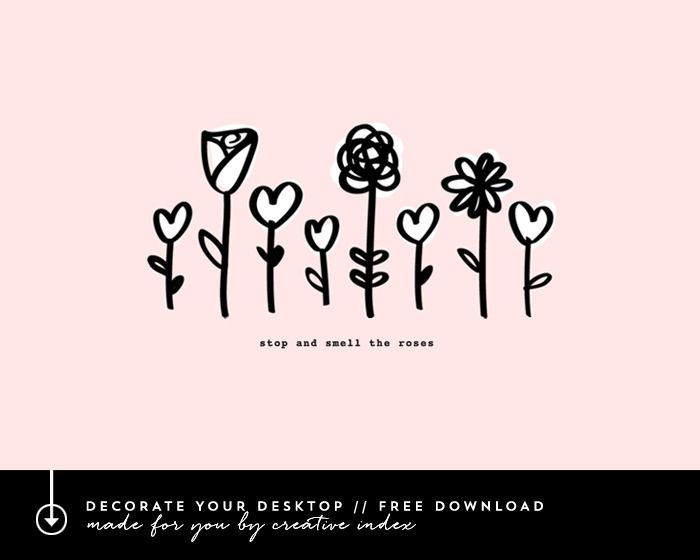 Hi, friends! I dusted off my drawing tablet (see, already
working on my goals
!) and doodled up these cute little flowers just for you. ;) They felt perfect for a new wallpaper, and since I haven't shared one in a long time, you can download them for free below and make your screens all pretty.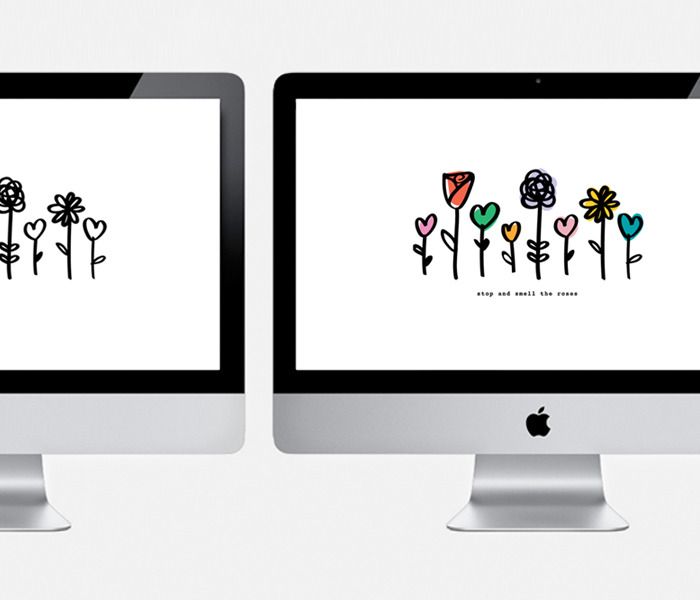 Enjoy! We can all use a little reminder to stop stressing, slow down and take some time to appreciate the good things in life. If you instagram them in action, make sure to tag me (@
creativeindex
) so I can have a peek.
BLACK & WHITE:
2560x1600
//
2560x1600-Quote
//
1280x1024
//
1280x1024-Quote
//
Phone
COLORFUL SPOTS:
2560x1600
//
2560x1600-Quote
//
1280x1024
//
1280x1024-Quote
//
Phone
PINK & WHITE:
2560x1600
//
2560x1600-Quote
//
1280x1024
//
1280x1024-Quote
//
Phone
- - -
REMINDER:
Free for PERSONAL USE ONLY. You cannot use for commercial use or edit and redistribute as your own. Feel free to share on your blog or social media, but please give credit and link directly to this post and NOT the downloadable file. If you have any issues/questions, please contact me. Thanks! :)

Linking up with: Hodges Podges // East Coast Chic // Home of Malones