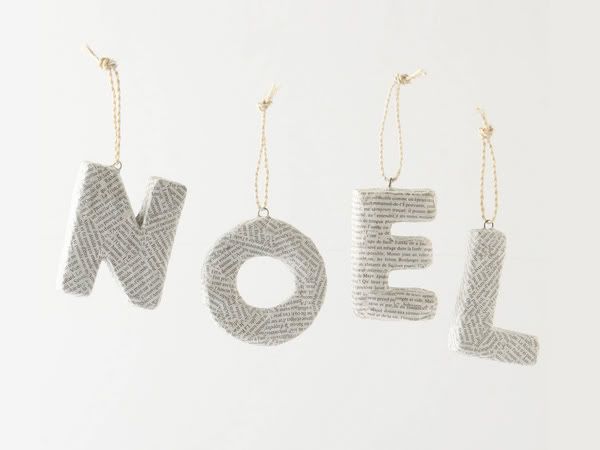 Hello friends! Hope everyone had a fabulous weekend! I'm getting more and more excited as each day passes and we inch closer to Christmas. Has any put there tree up yet? Started on their shopping?? I've done neither. The tree usually goes up a day or two after Thanksgiving. And as for shopping, I really want to start on that A-SAP!
We also have a winner in the My Memories giveaway! Congratulations to #3,
Jess from The In-Between
... I'll email you shortly!
Ok, I'm off to tackle my to-do list! It's never ending!
PS: Later in the week... I'm doing a little Holiday round-up of my favorite items/shops. You'll definitely want to check that out! There might even be a few discounts! ;)
(image via anthro)