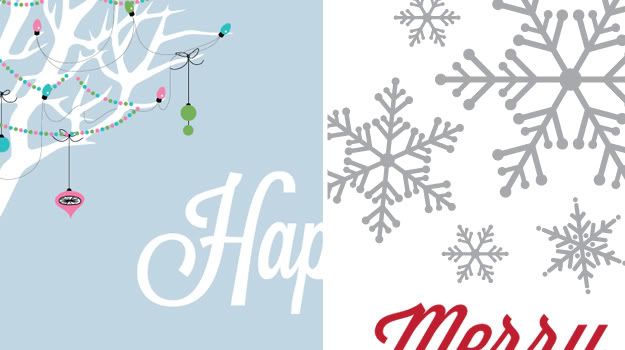 Why hello there! Hope everyone had a wonderful Thanksgiving! I really enjoyed my time away and spending time with my family and the Hubs. It was definitely hard to say goodbye and I'm already counting down the days until I get to see him again (he only has 2 1/2 weeks of academy left!!).... and we'll finally be able to get our lives back on track!
Over at
Hello! Monday
, Kristen and I are hard at work, designing some festive Holiday FREEBIES! (See that photo above... that's a sneak peek!) We have cards and gift tags in the works, so I'll keep you posted when they're ready! :) We also have some great
discounts on design services
going on, so make sure you check those out if you need a logo, invitations, website....
And finally, I decided to extend my
blog design promo
until Dec. 7th. I have a few spots left, so if you're in the market to jazz up your bloggy blog,
click here
to check out the packages I offer! I won't be able to start the design until the beginning of the year, but for only $25 down, you can lock in the discounted price!
Alrighty, that's it for now! Hope you all have a great day! I can't wait to catch up on all your wonderful blogs... it's been way too long! :)