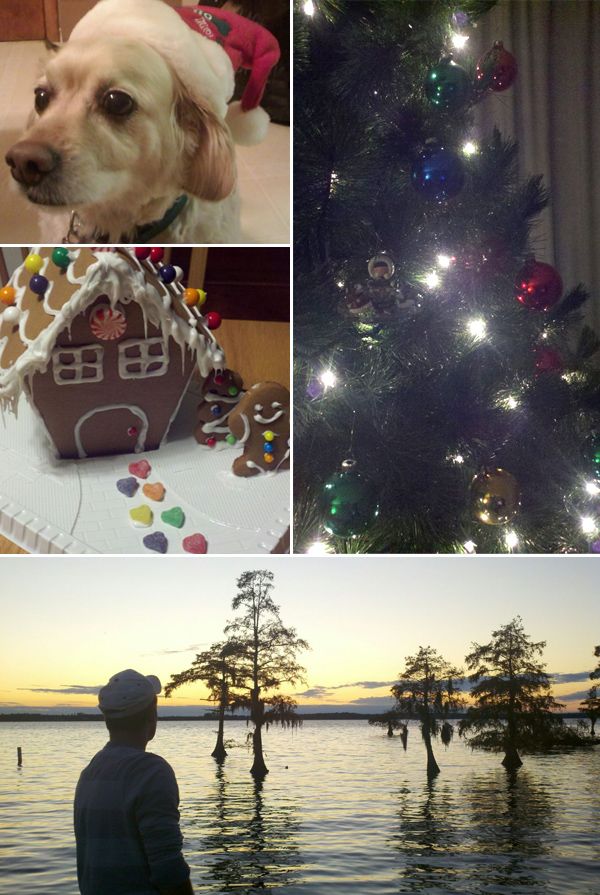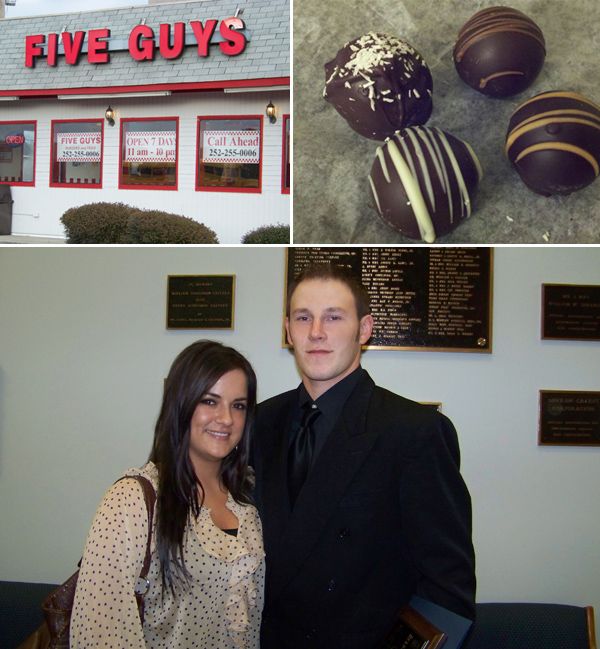 Hello there! Just wanted to share a few very random pics of what's been happening with me lately.
I was in NC this past week for Brandon's graduation! Yippee! Our lives can finally start getting back to normal. I'm so proud of him! And he even got an award.... the "Top Gun" award for having the best shooting average!
Bosco hates is Santa hat, and those pre-made gingerbread houses are not the easiest things to put together. It's not the prettiest, but we had fun putting it together. And this is completely not related to anything, but
Five Guys
seriously has the best burgers! I don't even eat a lot of red meat, but if you're craving a burger, this is the place to go! Mmmmmm.. my mouth is watering just thinking about them! :-)
Told you this post was pretty random! :-)
So what's been going on in your life lately? Are you all ready for Christmas? I'm not! I'm going out in a little bit to finish.... so wish me luck! :-)
PS: Thanks to my wonderful guest bloggers! Love you ladies! :-) If you missed any of their posts, please make sure check them out and leave them some love!