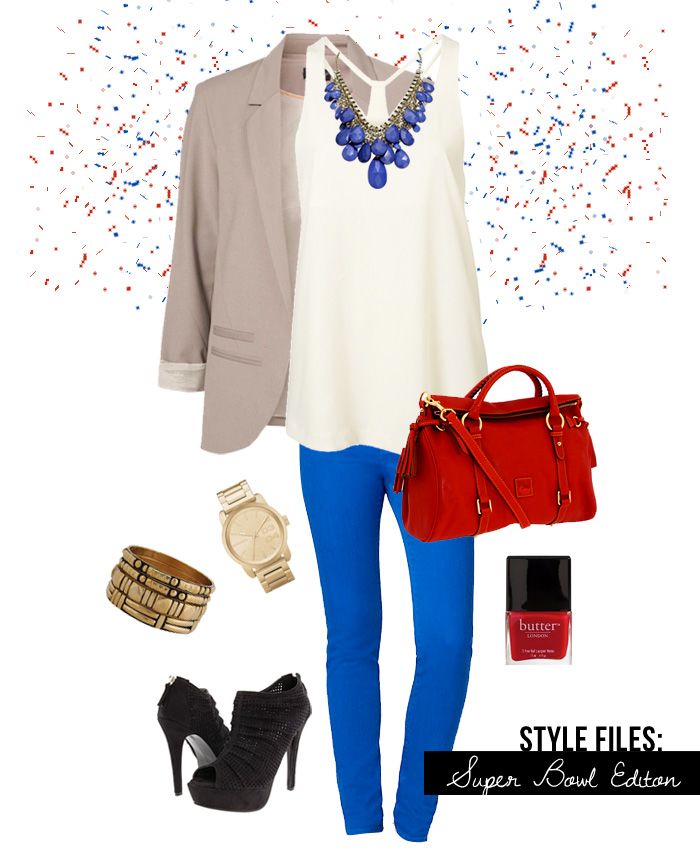 Happy Monday, friends! What did you think of the Super Bowl?
I really didn't care for the halftime show. I know Madonna might be a "legend" and all, but I wasn't a fan.... I liked most of the commercials and more importantly, the Patriots LOST!! :) I am and always will be Bills fan, but I was definitely hoping for a Giants win! So, I thought it was only appropriate that I celebrate with a Giants themed outfit. :)
What do you think of the items I picked? Would you wear it?
Did you watch the Super Bowl? Did you like the halftime show?
Hope you all have a great start to your week! xo