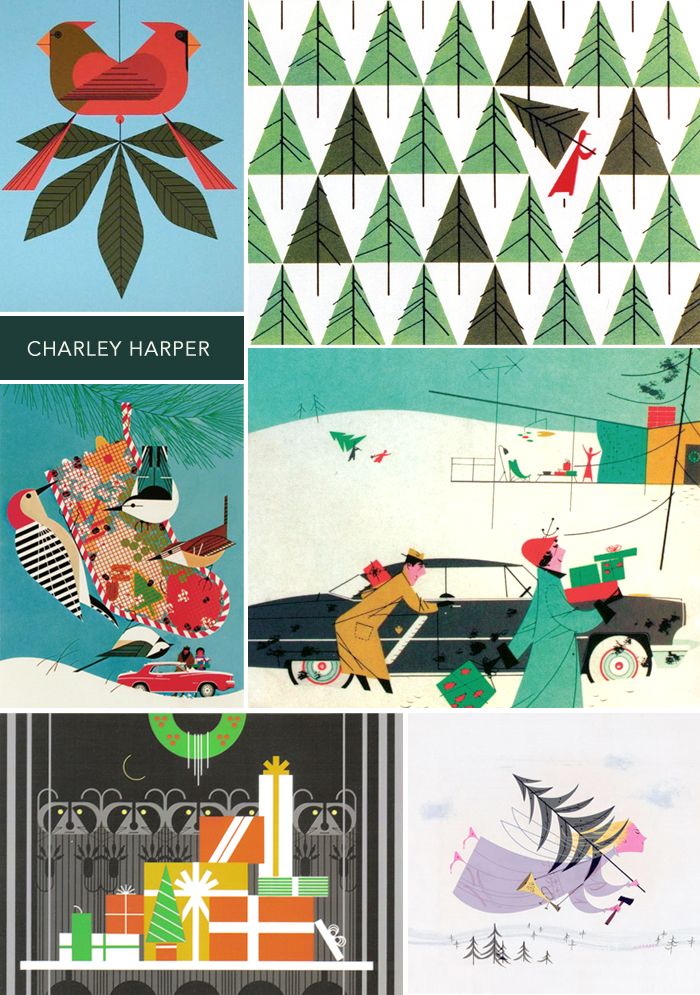 I am head over heels for
Charley Harper
's illustrations. (He has lots of great ones, but today I'm focusing on the Holiday-themed ones....)
Harper (1922-2007) was a Cincinnati based artist who illustrated lots of books and magazines, but he is probably most recognized for his nature-inspired work for parks and zoos. Unlike realistic wildlife art, his is flat, simple and fun. I love his modern take on nature and how geometric his work is.
He was once asked to describe his unique visual style, his response: "When I look at a wildlife or nature subject, I don't see the feathers in the wings, I just count the wings. I see exciting shapes, color combinations, patterns, textures, fascinating behavior and endless possibilities for making interesting pictures."
Isn't his work wonderful? Makes me all warm and happy. Such a great source of inspiration!
Source |
Charley Harper