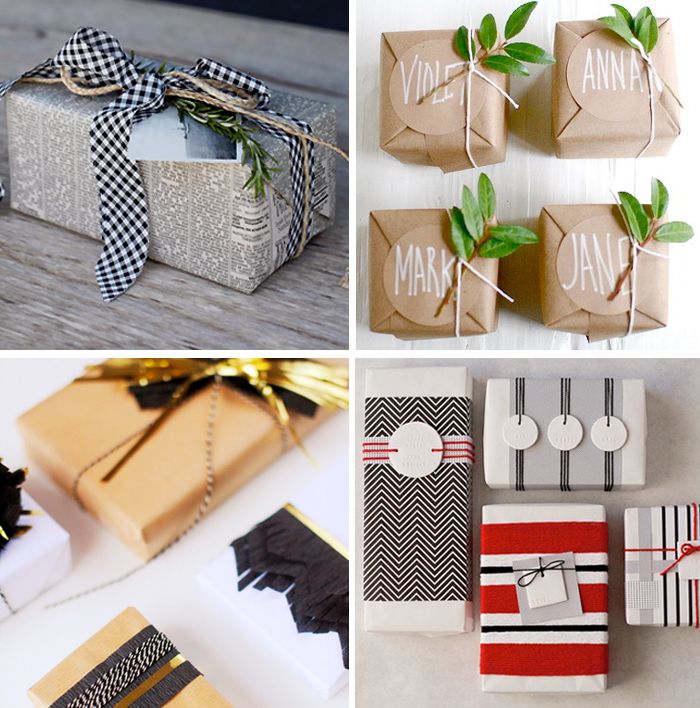 It's that time of the year! Time to start wrapping all those presents! One of my favorite things about Christmas is gift wrapping. I know a lot of people dread the task, but I get so much joy out of making them look nice and pretty.
I rounded up a few of my favorite ideas that are simple and fun! This year I'm loving simple kraft/white paper with a red or black ribbon. With a
cute tag
of course! ;)
So grab your supplies and get going! Do you have any favorite gift wrapping ideas?
PS: Tomorrow I have a special guest sharing a yummy GF gingerbread cookie recipe! So make sure you stop back and share some love! :)
Sources | 1 - 2 - 3 - 4 - 5 - 6