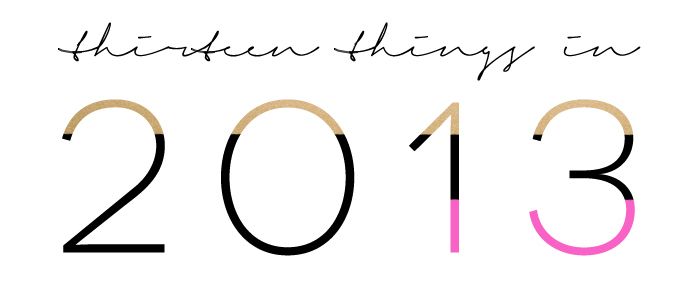 2013 is here! Can you believe it?! For me, 2012 was a bit of a roller coaster and I'm kind of glad it's over. The whole year was just sorta blah. I don't know if it was the move or what, but I found myself being depressed and uninspired... a lot. I will not be looking back and I love the idea of starting fresh and I can't wait to see where 2013 takes me. I have a few things on my to-do list (both big and small), and these are just a few goals I'm hoping to accomplish this year:
1 / Sketch, draw, and paint more.
2 / Workout at least twice a week. (No excuses!)
3 / Pay off one credit card.
4 / Plan a weekend getaway. (I'm thinking Charleston!)
5 / Take more photos.
6 / Go jet-skiing or para-sailing.
7 / Buy a new computer.
8 / Re-design Creative Index.
9 / Develop a more consistent blogging schedule.
10 / Make a book of my Instagram photos.
11 / Organize and declutter. (I have a hard time getting rid of things...)
12 / Create an office space that is more inspiring.
13 / Open up an Etsy shop! :)
Have you made any goals for the new year? I'd love to hear what you'd like to achieve this year.