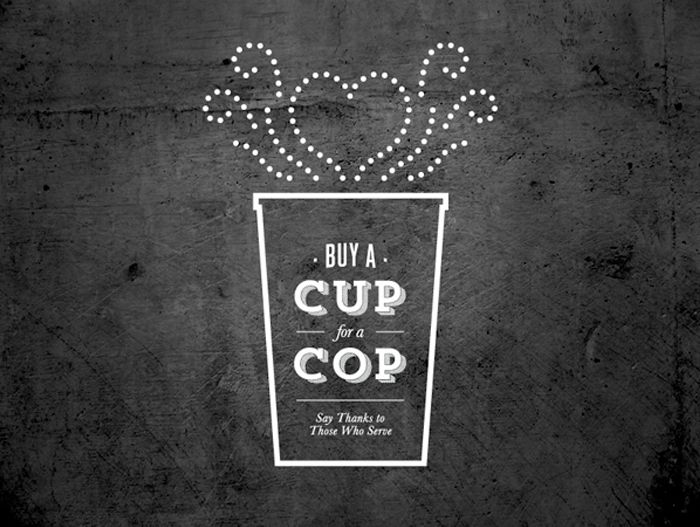 I absolutely love
this idea
! I wish I would've thought of it myself!
I personally have a lot of police officers in my life (my husband, 2 uncles and a handful of friends) and I know that it's tough (sometimes scary) job. It definitely feels like a thankless job at times... no one likes cops, until they need one for something serious. It's a job that involves long hours and lots of sacrifice, not only for them, but also for their families. Everyday they put their lives on the line and the least we can do is say THANK YOU and buy them a cup of coffee.
Head on over to
Somewhere Splendid
for a free printable
giftcard sleeve
. Simply slip a gift card loaded with enough money to purchase a cup into the sleeve and give to the first officer/firefighter you see. So easy and so thoughtful!
Come on people, let's spread the word! Let's encourage more people to join in. If you have a blog, post a note about it. If you've bought a cup of coffee for someone, tweet or instagram it with the hashtag
#cupsforcops
– share your gift card photos, too!
Thanks
Maddy
for coming up with this amazing idea!
And a big thank you to all cops, fire fighters, or first responders (and their families) for all that they do!
image via:
somewhere splendid