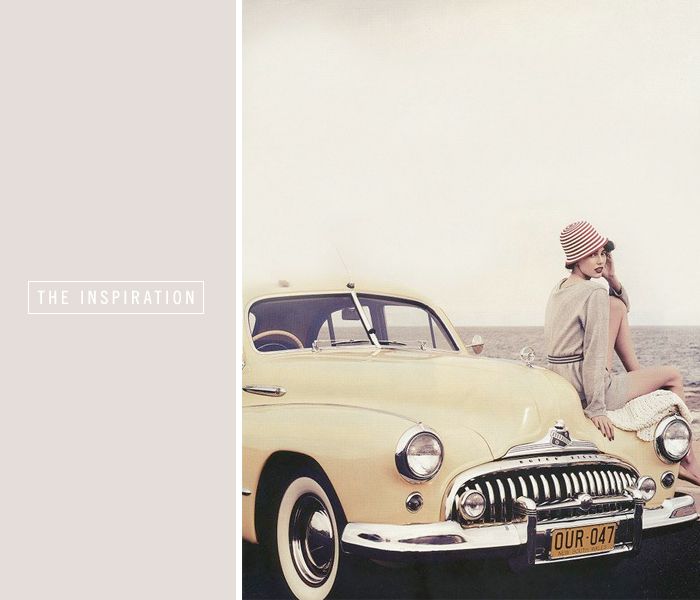 Hey, guys! Happy Thursday!
Kyla
and I are back with the second installment of
Inspired Translation
.
THE INSPIRATION:
I absolutely love the vintage car! And how chic is that lady?
THE QUOTE:
Be happy for this moment. This moment is your life. -Omar Khayyam

MY TRANSLATION:
I love the old, vintage feel of the photo, but when I started playing around, I really struggled with the color palette. I'm still not sure I totally love it. It started to feel too washed-out/muted, but I think I found a happy medium. I wanted to keep my fonts simple and vintage-y so I went with Limelight and Neutra Display. I also brought in a accent of stripes from the hat and designed the authors name like the license plate.
Want to see how Kyla translated the image? Head on over to
Kyla is Inspired
and check it out!
Image:
Vintage Car