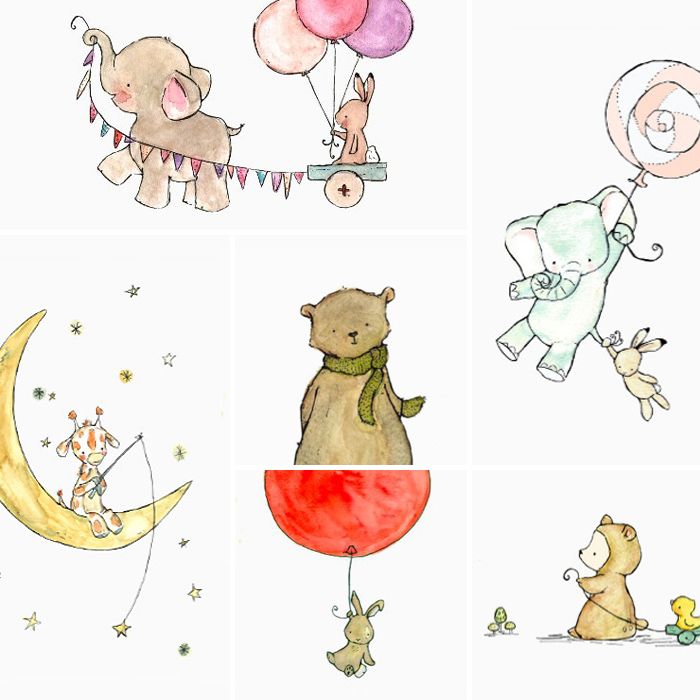 Okay, how cute is that bunny floating away holding the balloon string?! Or the giraffe star-fishing! I'm dying from cuteness over here!
I stumbled upon the magical artwork of
Kit Chase
a few weeks ago and I'm beyond happy I did. I'm absolutely amazed and LOVE her work! Just browsing through her shop,
Trafalgar's Square
, and the whimsy of her illustrations will whisk you back to your childhood where your dolls could talk and stuffed animals were your best friends.
If you're looking for adorable artwork, you have to check out
Trafalgar's Square
. There are so many wonderful prints to choose from and they would make the perfect addition to any nursery or children's room!
Artwork via Kit Chase