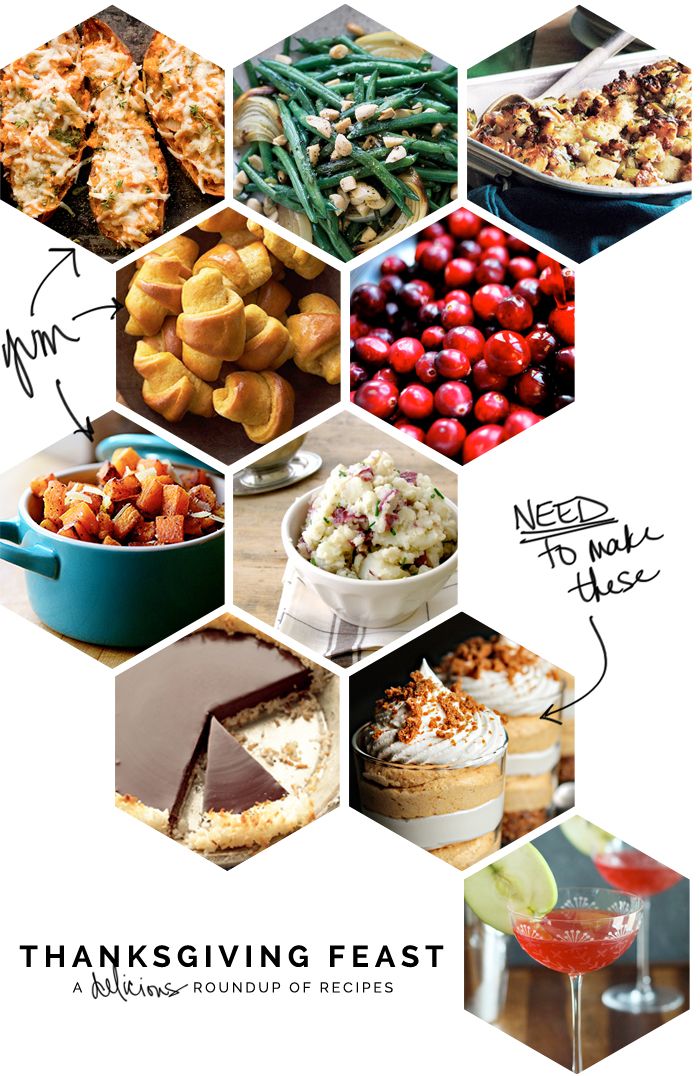 It's so hard to believe that Thanksgiving will be here next week! I've rounded up a few drool-worthy recipes that will (hopefully) knock your Turkey Day socks off. (I haven't tried any of these, but they sure look delicious!) The only thing missing from the roundup is the turkey, because I figured you've already got that under control. And because Thanksgiving isn't JUST about the turkey! The sides and desserts are just as important! ;)
GET THE RECIPE:
Twice Baked Sweet Potatoes
//
Lemon-Roasted Green Beans with Almonds
//
Sausage and Walnut Stuffing
Pumpkin Crescent Rolls
//
Cranberry Pomegranate Sauce
Roasted Butternut Squash with Pine Nuts & Parmesan
//
Chive Smashed Potatoes
Chocolate Coconut Pie
//
Pumpkin Cheescake Trifles
//
Spiced Cranberry Apple Martini
What's YOUR favorite Thanksgiving dish?