Metal-smith and jeweler
Marisa Messick
recently got in touch with me and I'm so glad she did! She is creating amazing things with metal and clay and I'm so excited to introduce you all to her beautiful work.....
- - -
Let's start at the beginning. Tell us a little about yourself...
Hi! I'm Marisa, the owner and maker of
Marisa Messick Jewelry
. I have a degree in Craft and Material studies with a concentration in jewelry from Virginia Commonwealth University. I recently moved from Richmond, VA to Eugene, Oregon where I live with my boyfriend and our two dogs.
How/when did your shop get started?
Once I moved to Oregon in the fall, I set up my jewelry studio in my house. Having my studio space so close to me has made me really focus on what I want to accomplish and getting my shop started.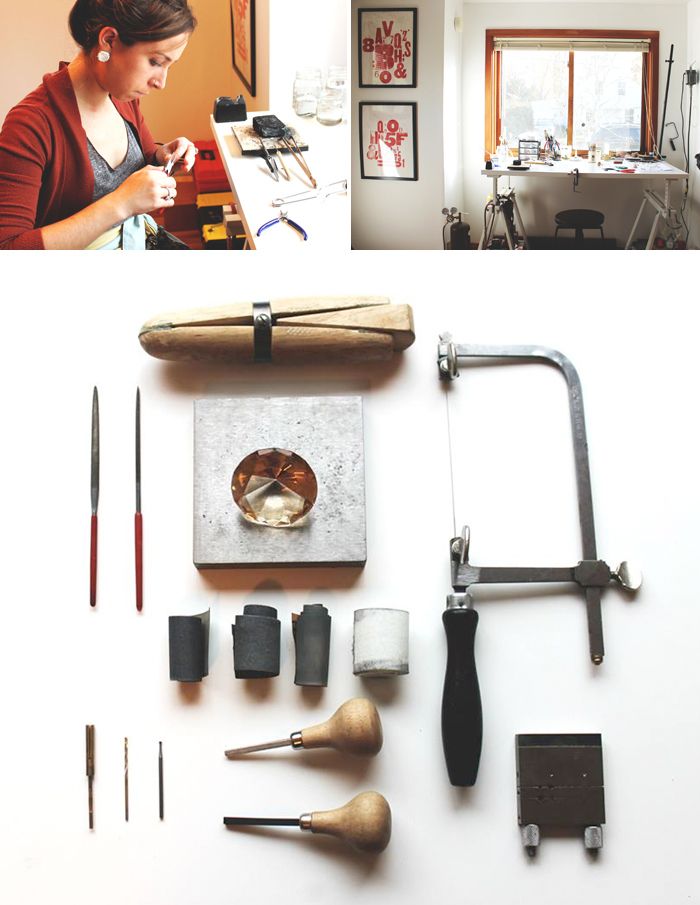 Tell us about your process. What inspires your designs? How do you create your jewelry?
Nature is such a big influence on my work. Right now I've been really inspired by
crystal clusters
,
coral
and
honeycombs
. I am constantly looking for new colors, shapes or patterns that I find in nature to incorporate into my jewelry. Once I have an idea that I'm excited about I'll spend a lot of time sketching, planning and making sure I know exactly what my plan is. Usually my finished pieces will look almost identical to my sketch.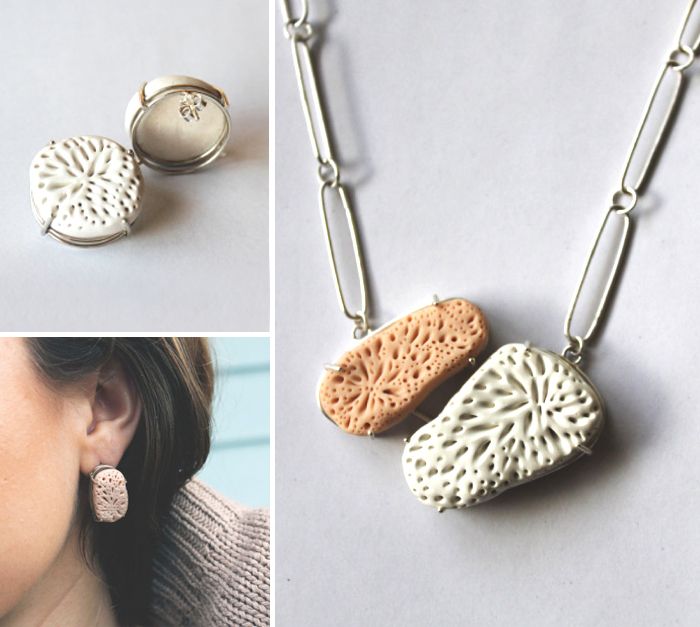 You have so many great pieces! Do you have a favorite?
Thank you! My favorites right now are the
black crystal cluster earrings
(below). I've been wearing them everyday. They are pretty light, small and unobtrusive, which makes them great for everyday wear, yet they are interesting and unique enough to stand out and a little something to an outfit.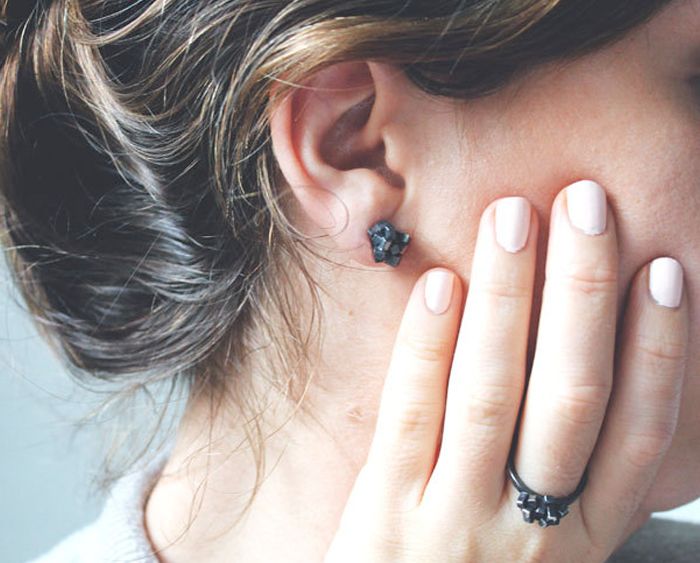 What advice would you give to aspiring artists/designers? How about someone looking to open an online shop?
I'm a pretty new shop myself and some days can be a little bit discouraging. Every day I have to tell myself to not give up and to keep persisting. Rejection means that you at least tried. Something that I am continually practicing is patience… good things take time.
The best thing about owning your own small business?
I think the best part is that I have complete control over how everything looks, from my jewelry, to my images, to packaging. It's so much fun to be constantly experimenting to see what does work for me and what doesn't.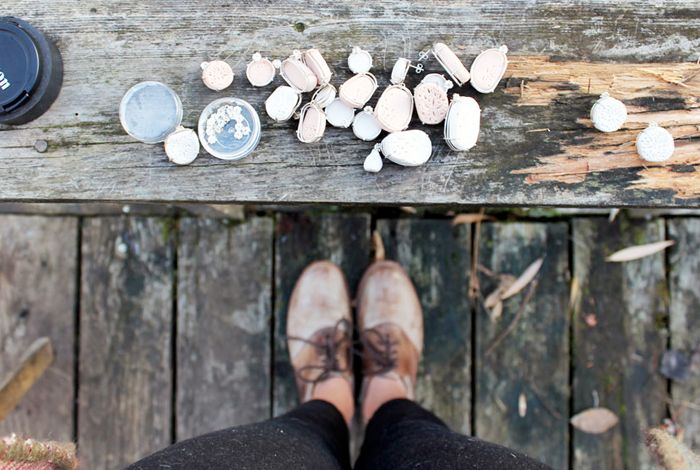 What can we look forward too? Anything new in the works?
I've been looking for different ways to introduce some color into my work for spring. I recently
bought a kiln
so I've been playing around with enameling. I'm hoping to have some fun new jewelry out soon with enamel and gemstones.
Just for fun, how about some rapid fire questions? Answer with the first thing that pops in your head. GO!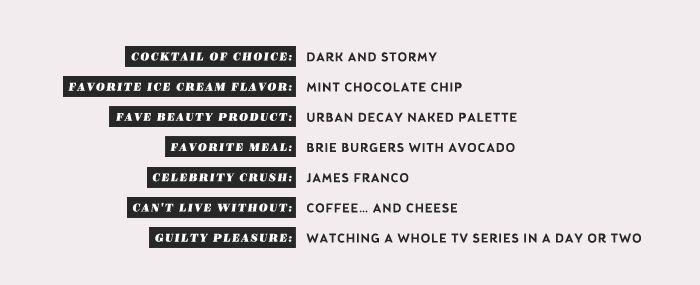 - - -
I'm completely in love with Marisa's jewelry... especially
this cluster ring
… and
these stackable rings
! Her pieces are beautiful, original and made my hand... and lots of love! I'm super excited to see the Spring line and can't wait to see what she does with that kiln!
For more about Marisa Messick Jewelry:
+ Visit the
shop!
+ Get inspired - follow her
blog.
+ Like
Marisa Messick Jewelry
on Facebook.
+ Follow along on
Instagram