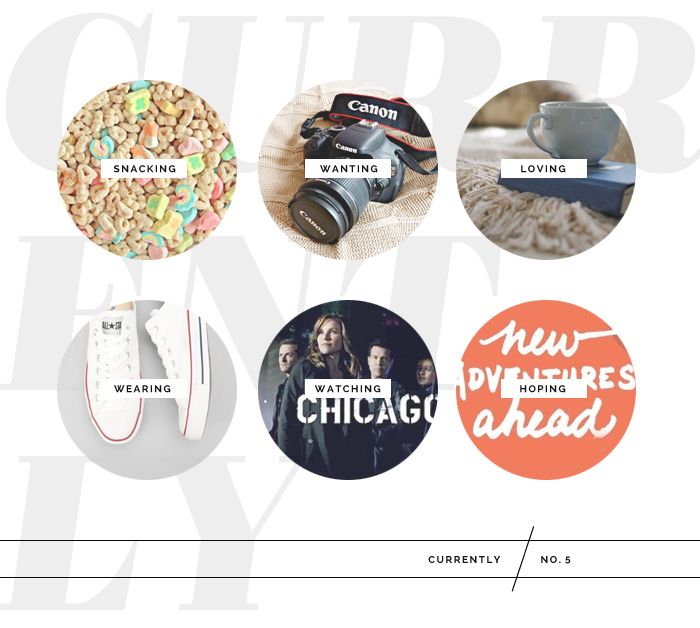 SNACKING ON...
cereal! I've been on a major cereal kick lately and I just can't get enough. Lucky charms and cinnamon toast crunch are top of the list, but I also love a bowl of chex with bananas or strawberries! Yum Yum Yum! What's your favorite cereal?
WANTING...
a new lens and camera bag! I recently got a Rebel T3i and now I'm in the market for another lens and a cute camera bag! I'm thinking about a 50mm and have been scouring the web for a bag, but haven't found the one yet! :(
LOVING...
an afternoon nap. I've been staying up late finishing up a few projects and getting up early. A cup of coffee and a little cat-nap really helps me get through the rest of the day.
WEARING...
my converse sneakers! I just bought a fresh, white pair and cannot stop wearing them! My daily uniform consists of a comfy tee, ripped denim shorts and my sneaks!
WATCHING...
Chicago Fire and Chicago PD! Need to get caught up before the new season starts!
HOPING...
to move! We're not really sure where or when, but we have started looking! We are definitely looking forward to saying goodbye to NC! This has never felt like home to us and we are ready for new adventures!
What's something on your "currently" list? I'd love to know!