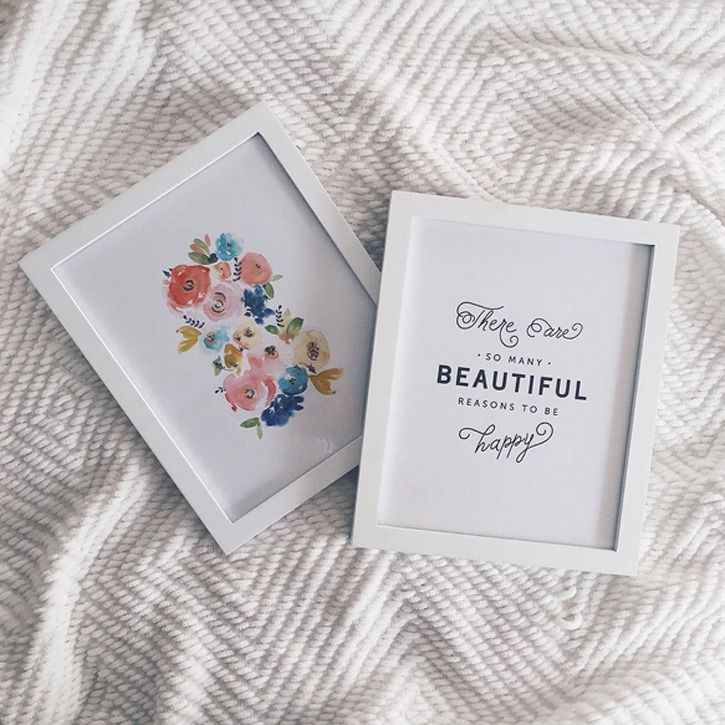 I definitely have to remind myself of that sometimes.
Even though life seems to throw some curve balls our way, there are still things to be happy and thankful for. Over the last few months, I've definitely found myself being a bit more negative/sad, even depressed for a whole range of things - Brandon's job, where we live, car issues, trying to save money when things are tight as it is, Bosco's age and health, not having a baby yet, etc. etc.... I've been a roller coaster of emotions. Even the smallest things lately seem to set me off - either in a crazy bad mood or a crying mess, I know there are still things to be happy about!
+ The silly but sweet texts that Brandon sends me to make me smile.
+ My almost daily phone calls to my mom.
+ The blooming explosion of flowers around the neighborhood.
+ Our daily walks with Bosco... even though they are getting a bit slower.
+ I'm relatively healthy.... that I know of. It's been awhile since I've been to the Drs.
+ The possibilities of moving... we're really trying hard to find a new place!
+ My favorite pair of jeans.
+ Getting a card in the mail from a friend.
+ Finding a cute picture frame on clearance at Target for $3!
+ My little shop is doing pretty well! I appreciate the support so much!
+ The sun in shining and more beach days are ahead for us ;)
Yeah, they might be considered "small" things, but that's okay! Life is a blessing and we can always find reasons to be happy.
And why is it always easier to realize the "bad" things? The few problems or obstacles we have, shouldn't totally outweigh the happiness in our lives. Even on the hardest days, things could always be worse.
So tell me, even if you're feeling kind of down or negative, what's something you're happy about today?