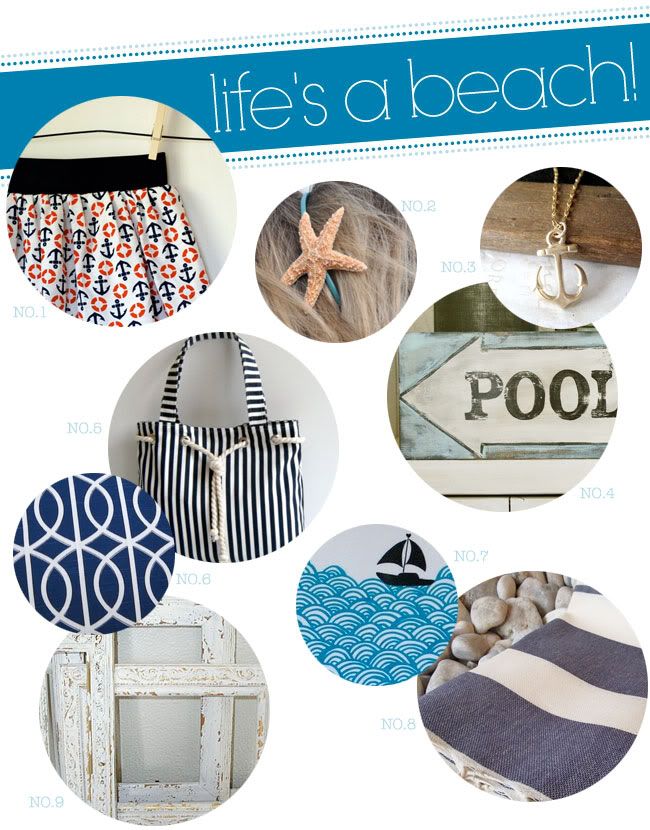 Since today marks the first official day of Summer, I wanted to share a
guest post
I did a few days back, just in case you missed it. :)

I did an Etsy round-up of items that currently have me swooning to capture the sun, sand and spirit of the beach!!


Dont'cha just love Etsy?!... its an amazing world that I get lost in for hours daily!!