Hello Creative Indexers! I'm Nikki and I blog over at Perpetually Engaged. I was delighted when Jessica asked me to guest blog, it's like a mini vacation. When I got here there was even a mint on my pillow. She's such a host.

Speaking of hosting, if you live in any other state than Washington I bet you're thinking about Summer bbq's. I'm still thinking about soup and

pot roast

, go away rain. But lets talk about bbq. I can tell Jessica doesn't eat enough (or at least she doesn't share every morsel), so I thought I'd throw a recipe your way... and then I decided to throw a menu, and then I decided to upgrade it.

Sometimes summer calls for a last minute "quick there is the sun" bbq and occasionally you have a little time to think things through. So you have your regular bbq and your fancy bbq. Both with the same main dish though because I really want you guys to make these

chicken thighs

. You won't regret it.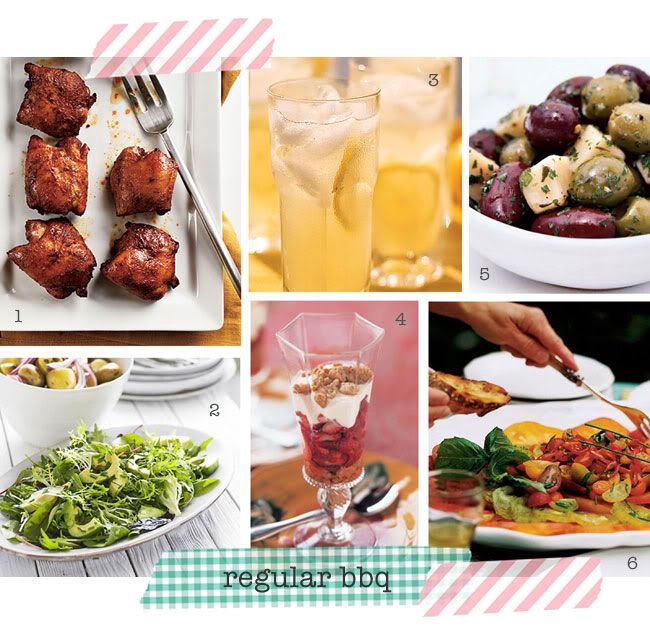 1.
Spicy

honey chicken thighs
. You can not mess these little guys up.
2.
Simple greens and avocado salad
. Light, refreshing, so easy your Husband can make it.
3.
Spiked lemonade
. A bottle of lemonade and your favorite hard stuff...rum, vodka, tequila??
4.
Strawberries with marsala cream
. You will be licking the bowl with this one.
5.
Marinated olives
. Open a few jars, or visit your local olive bar...mine's at Safeway ;)
6.
Bruschetta
! No need to serve your guests, let them pile on their own tomatoes.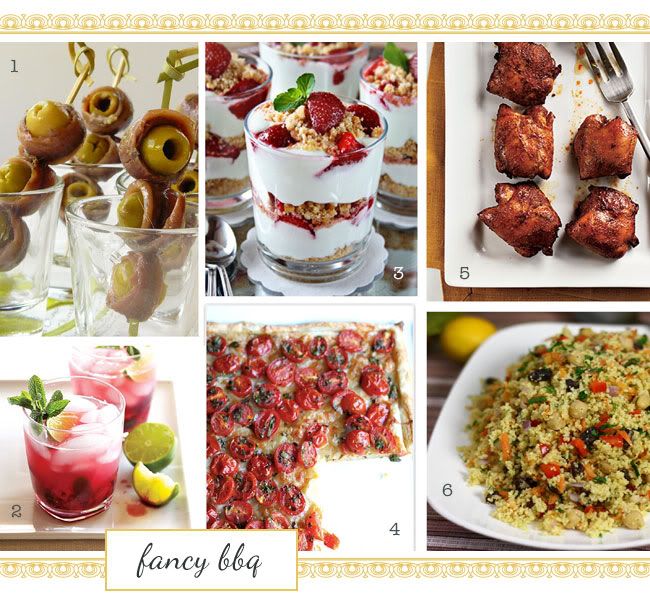 Thanks for having me Jessica!
Feel free to stop by my blog and say hello!


What are some of your summer bbq favorites?