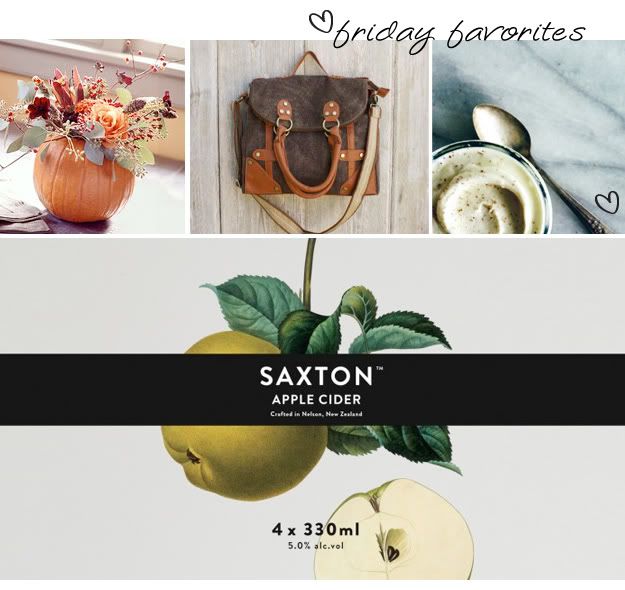 Hello there!! How was everyone's week? Mine was pretty busy... filled with doctor's appointments (still battling a cold), design work (lots of exciting things going on) and family visits (truly the best)!
Even though I went MIA this week, I was able to find a few fun links. Enjoy this random collection of things I happen to be loving....
Pretty
pumpkin centerpiece
idea.
Lots of yummy
apple recipes
to try out!
Love this pretty bag from
Spool No.72
... one of my new favorite websites!
Put your knowledge of famous fonts to the test with this
addictive app
.
OBSESSED
with these rings.
Such lovely
packaging
.
Fun
clutches
to liven up your dark fall wardrobe.
Drool worthy! Honey and nutmeg toasted ice cream from
Seven Spoons
.
100 of the best places
in the US to raise a family. (Bflo ranks #39!!)
Hope you all have a wonderful weekend! Be sure to check back next week.... I have a super fun giveaway planned!! :)