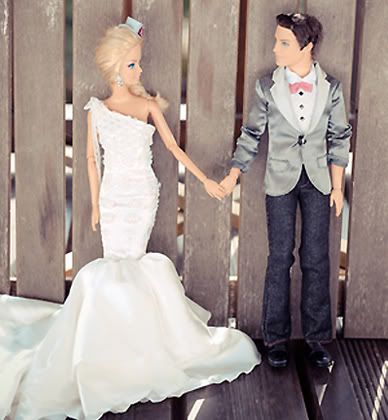 Happy Friday!! Today is my cousin Katie's wedding... I'm so excited, I can't believe it's finally here!
It's going to be a beautiful day, filled with lots of love and happy memories! Can't wait to catch up with everyone, eat great food and dance the night away! And the weather finally broke! Nothing but clear skies and warm temps to help celebrate this special day! :)
Alright, I'm off to get my hair done! If you haven't already seen these hilariously fun wedding photos of
Barbie and Ken's wedding
, you really have to
check them out
.
Hope you all have a great Friday and a wonderful weekend! xo