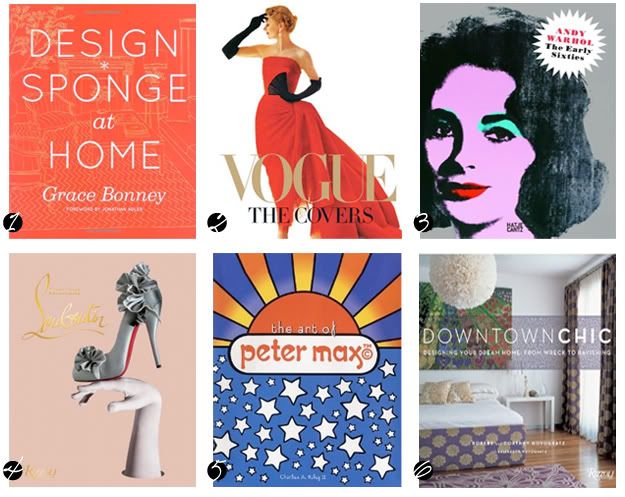 I'm a sucker for coffee table books. With great covers.
That are full of beautiful images and great inspiration.
Yes, some can be pretty expensive, but you can't go wrong with gifting a fabulous book for the holidays or for a birthday... or splurging on one for yourself every now and then! :)
These are just a few that I currently have on my wishlist:
1/
Design Sponge at Home
by Grace Bonney
2/
Vogue: The Covers
by by Hamish Bowles & Dodie Kazanjian
3/
Andy Warhol: The Early Sixties
by Sebastian Egenhofer
4/
Christian Louboutin
by Christian Louboutin
5/
Peter Max
by Charles A. Riley
6/
Downtown Chic
by Robert & Cortney Novogratz
Do you have any of these books? What books are on your wishlist?