I'm in love with the J.Crew Spring collection. All the bright colors are something to look forward to! Have you checked out their
12 essentials
for Spring? These are just a few things on my must-have list...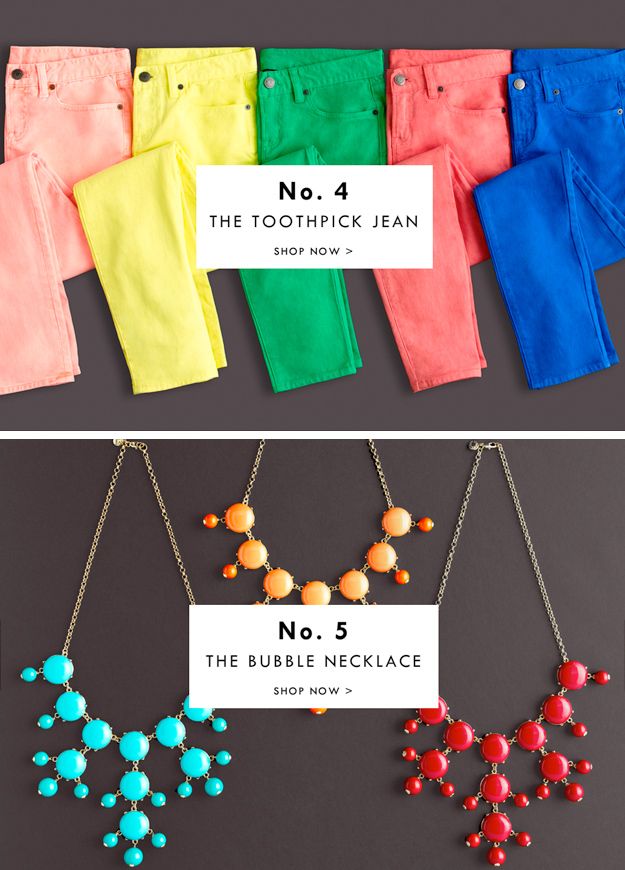 Colored Denim:
There's always room in your closet for a new pair of denim, especially when they're so cheerfully colored. I've been wanting a red pair for a while now, but those cobalt blue ones have me smitten!
Statement Necklaces:
Punch up any outfit this Spring with a bold, dramatic statement necklace...
These are a must-have accessory year round
in my opinion. :)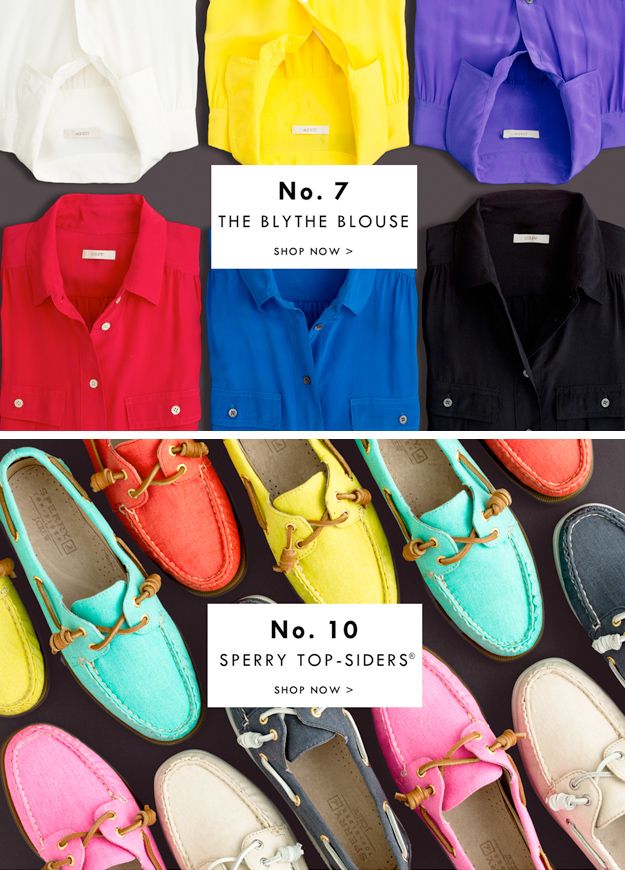 Breezy Blouses:
Perfect for that effortless, chic look. Dress them up with a sleek pencil skirt or down with a pair of skinnies and flat.
Sperry Sliders:
A true American original and a favorite is back and better than ever.
I have a similar metallic gold Payless pair from last summer that I just love... but I'm definitely obsessing over these! I think Navy and Red ones are my faves...
On a side note, how awesome are these photos? The styling, the font choices, the colors. Pure perfection! ;)
What trends are you looking forward to this Spring? What are your must-haves?
(images via j. crew)