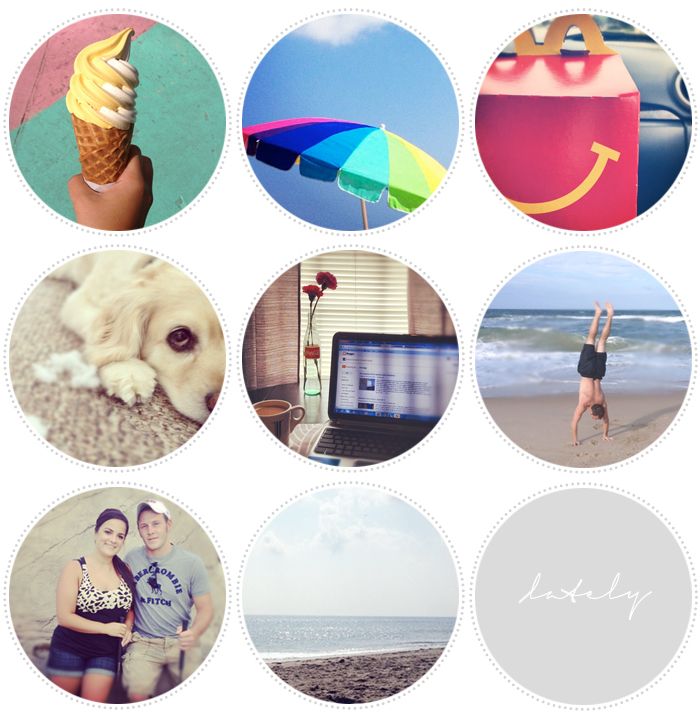 //
Had a little taste of Fall with that delicious ice cream cone. I was in pumpkin-cinnamon heaven!
//
Soaking up the sun as much as possible. Summer is winding down and that means my days at the beach are numbered! :-/
//
Happy Meals make me happy! Sometimes I just want to be a kid again!
//
Lovin' my pup... He always makes me smile, even when he makes a mess of things.
//
Trying to get back into blogging and designing... Been in a little funk, but I think things are starting to look up.
//
Had some fun at the mini golf course. I even got a hole-in-one!
What exciting things have you been up too?