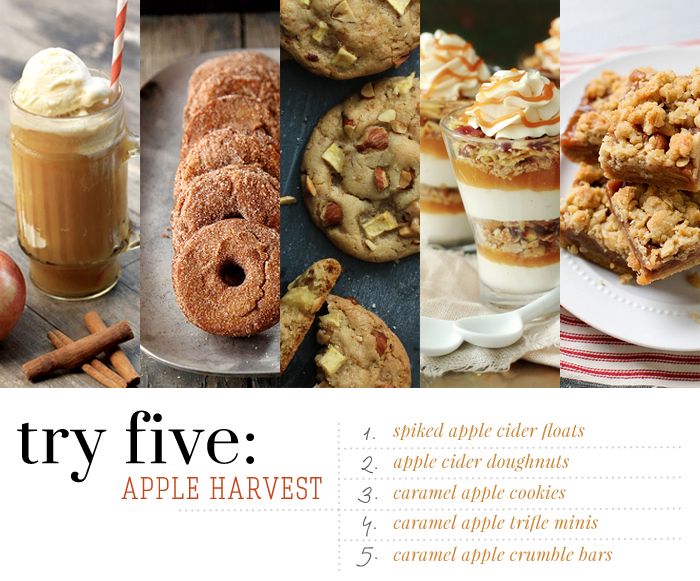 Nothing says Autumn like the crisp air and sweet smell of apple cider. Mmmmmmmm... I have a warm cup in hand right now! :)
I haven't done much baking with apples yet, so I'm hoping to get into the kitchen this weekend... and those caramel apple cookies are first on my list to make! Don't they look yummy?!
It's time to start enjoying this classic Fall fruit!
spiked floats | doughnuts | cookies | trifle minis | crumble bars