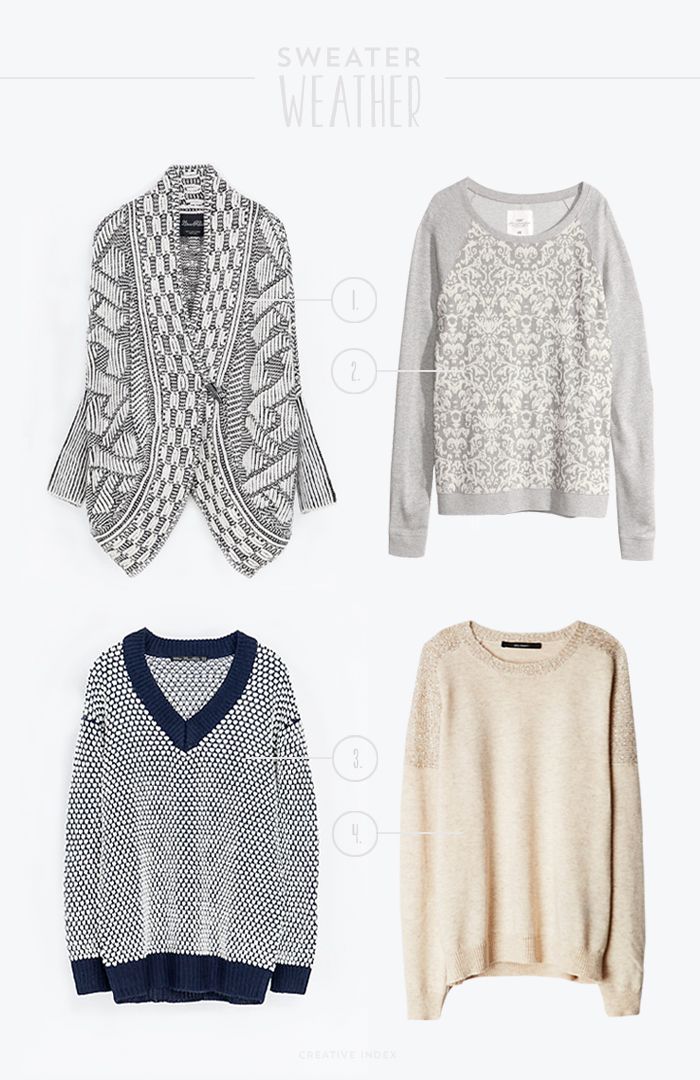 Last week we had quite a few days of rainy, crisp weather and it totally got me in the Fall mode. Is there anything better than a comfy oversized sweater to bundle up in over the cooler months? Maybe when you have a cup of hot cider and slice of pumpkin pie and are all nice and cozy on the couch in that oversized sweater! ;) I'm hoping to scoop up a few new sweaters and these ones are at the top of my list. If you had to pick, which is your favorite?
GO SHOPPING
1.
Jacquard Wrap-Around Cardigan
2.
Melange Sweatshirt
3.
Two-Tone Oversized V-Neck
4.
Sequin Dusted Sweater