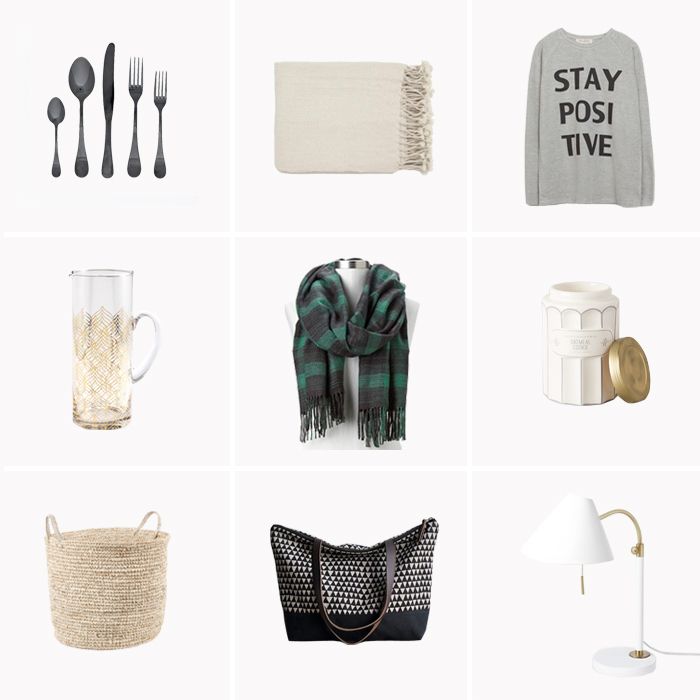 For the past week or so, the nights/mornings have been so chilly! We went from Summer to Winter in a week and boy is it a shock to the system! I wish I was wrapped up, all comfy cozy with that blanket, but nope... I've got this years Holiday tags too work on! ;)
So I leave you with a little wish list of things that have been catching my eye lately... just some random, fall-ish things.
+
Flatware
//
Throw
//
Sweatshirt
+
Pitcher
//
Scarf
//
Candle
+
Basket
//
Tote
//
Lamp
What are some things you're eyeing up?
PS: There's a giveaway going on to
win some shop goodies
! And btw, I'm loving the answers to the Holiday questions.... they are really getting me in the Christmas spirit! Bring on the sugar cookies ;)