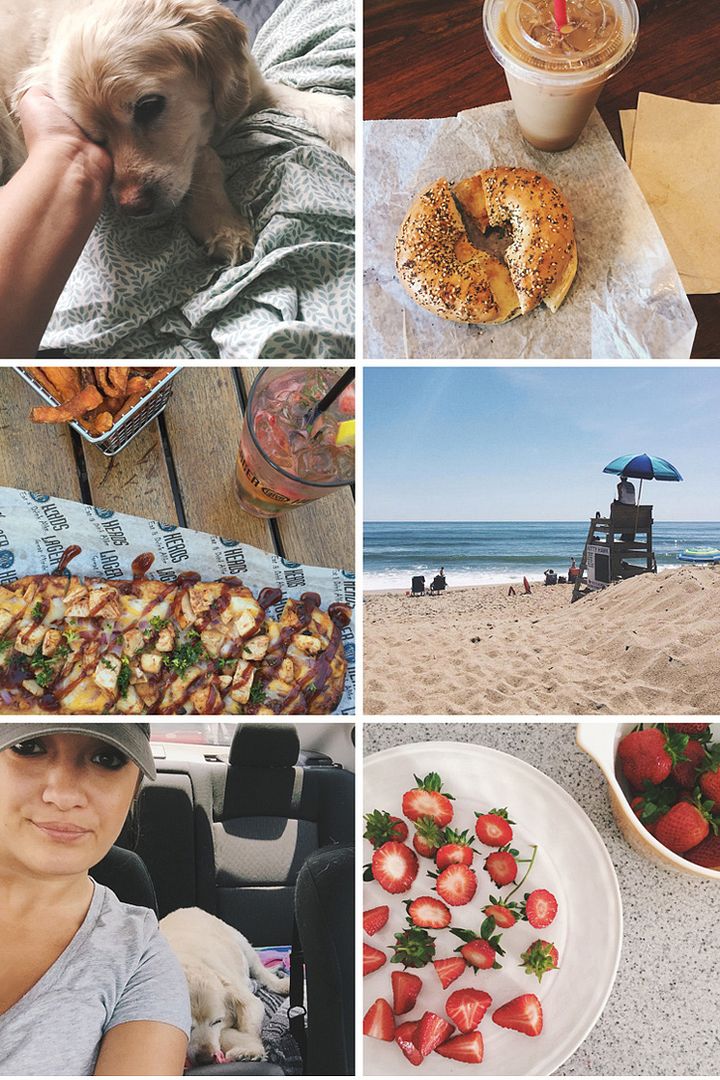 As you may have noticed (or maybe not!), I've fallen off the blogging bandwagon again. Kind of on purpose and kind of not.... life hasn't been super busy, just a little different. Brandon has a new work schedule that we're trying to get used to and I'm trying (very slowly) to re-brand this blog and my shop... so I just haven't felt like blogging here. But I wanted to pop in and say hello... and share some photos that didn't make it to instagram... ;)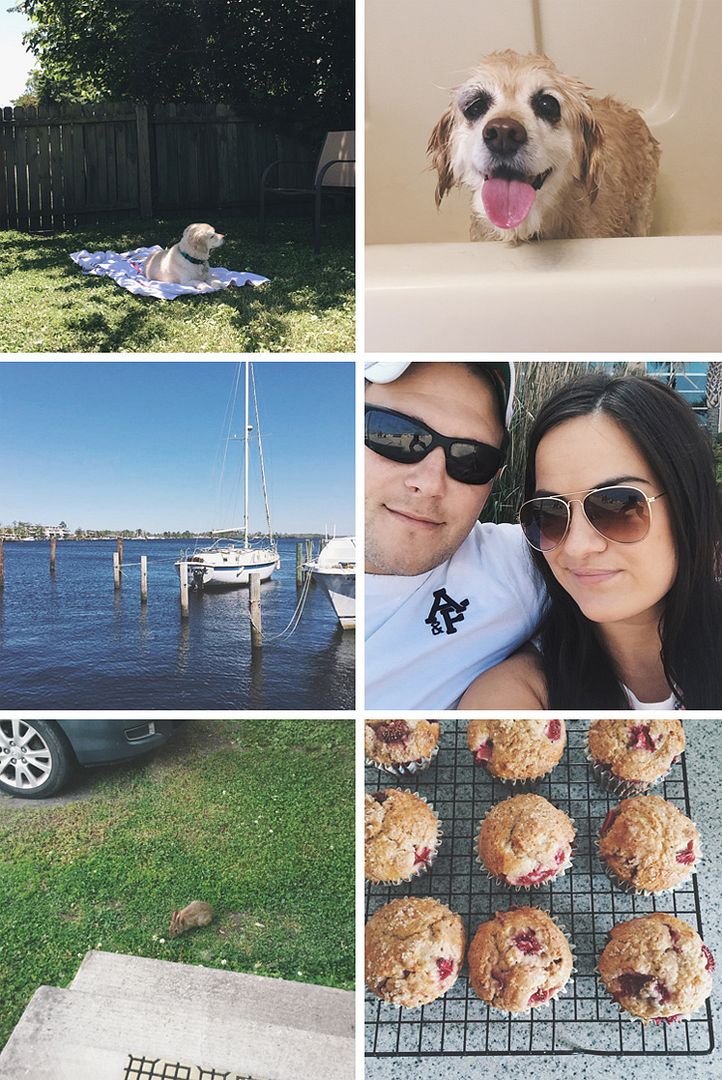 Bosco had a bath and vet visit in the same week, so he wasn't that happy with me. I made sure to give him lots of extra treats and neck scratches! He also has a slight eye issue (we need to go back in a few weeks), so prayers and good vibes are appreciated!
We have a bunny family that lives under our shed. I love when they come out to say hello!
We were looking at a new house to rent, but someone beat us too it. :-/
We're also enjoying beach days, BBQ's, trips to the farmers market and lots of ice cream!
And we're anxiously waiting for our trip back to Buffalo next week! :)
Hope you've all been well!
What have you been up too? Got any exciting Summer plans?