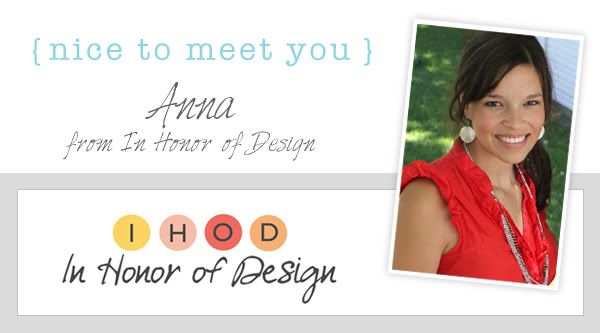 tell us about yourself...

I am a mother of two squishy cheeked precious babes, a graphic designer, entrepreneur/business owner, and an
artist at heart!
who are your favorite artists & designers?

Hmmm lets see....


artists:

Flapperdoodle, Simply Hue, Nan Lawson, etc. etc.


music:

Ingrid Michaelson, Adele, Lady Antebellum, etc.


fashion:

Kate Spade!
favorite food, movie, city, and store:
food ::

My mom's chicken paprika, ice cream and french fries (of course), and my grandma's Spanish cooking.

movie :: Return to Me and The Bourne Trilogy

city :: Asissi, Italy

(little heaven on earth)

, Cabo San Lucas, Mexico

(our honeymoon spot)

, and Atlanta, GA

(where we started our family).

store :: Anthropologie and H&M
5 simple pleasures
My children's smiles.
Date nights with my Hubs.
Margaritas.
The sound of morning.
The smell of summer
.
one of your favorite summertime memories is...
My cousins, my sisters, and I would spend summer days together and the days seemed forever long. I loved that. I have some great memories with them at the beach, by the pool, shooting off fireworks... I miss those days!
one thing you may not know about me is...
I LOVE to dance.... and sing (mostly in the car ;)) Dance parties are a regular occurrence in our house! I also am addicted to shows like SYTYCD and The Voice!
any advice for first time bloggers/business owners?
Be consistent, Be unique, and set small goals. When you create your own style and work hard to stick to your small goals, you will be tackling big ones before your know it!



Thank you so much Anna for being a guest here, and for sharing a little more about yourself with us! You are such an inspiration!! xo

If you haven't seen her fabulous blog or shop, you are missing out! Head on over... NOW!