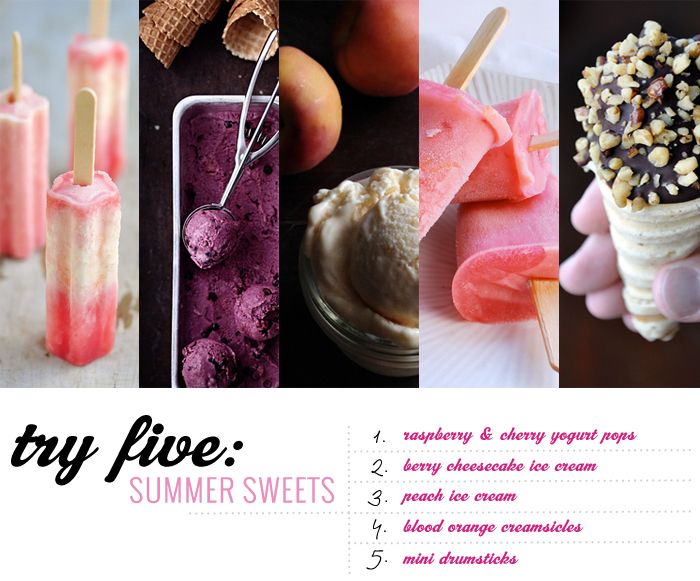 Hooray for Friday!!
The past few days have been HOT! Like 100+ degrees. And I for one, am not a fan. I'll take a 75 degree day, any day!
To help beat the heat (and satisfy my sweet tooth!), these are just a few recipes I'm hoping to try soon.
Don't they look yummy? And refreshing!!
Have a wonderful weekend! xo
1. raspberry cherry yogurt pops // 2.berry cheesecake ice cream // 3. peach ice cream // 4. blood orange creamsicles // 5. mini drumsticks