This little DIY was inspired by Lindsay over at
Delighted Momma
. She's always coming up fun DIYs and she's a big fan of polymer clay. I haven't worked with clay in years, so it was fun getting back into it. I ended up making two different necklaces (I've been wearing them a lot lately!) and I'm excited to share them with you!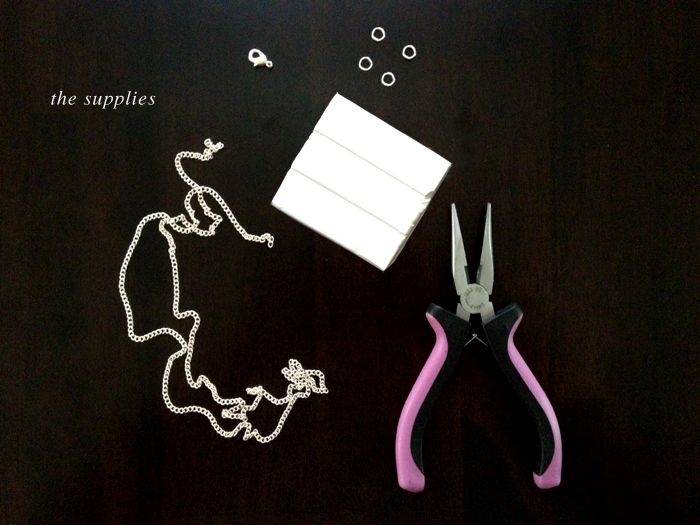 What you need:
//

polymer clay

//

chain

//

pliers

//

jump rings

//

closure clasp
First, condition your clay (roll between your hands until it's soft and pliable). Then shape the clay into a long cylinder/cube. Take your razor and start trimming. Cut to your preferred length and thickness (you don't want it do be too thick otherwise the jump rings won't close). Use a toothpick to make 2 holes on each end.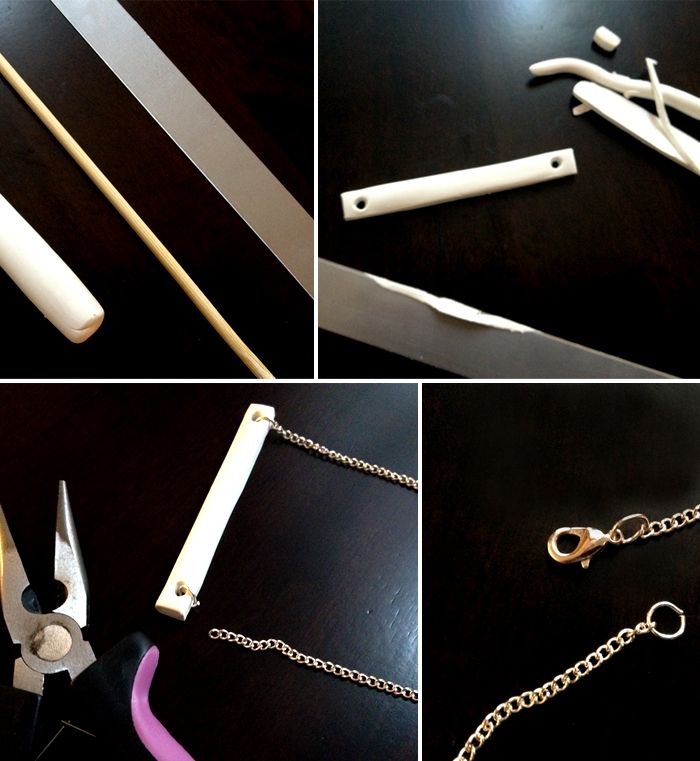 Once you're happy with the shape, place on a baking sheet and bake at 275 for about 20 minutes. While baking cut two pieces of chain to the length you like. When your bead is cool, fit the jump rings through the holes, attach the chain and crimp shut. Add jump rings to the end of the chain and finish with a closure clasp. Pretty easy, right?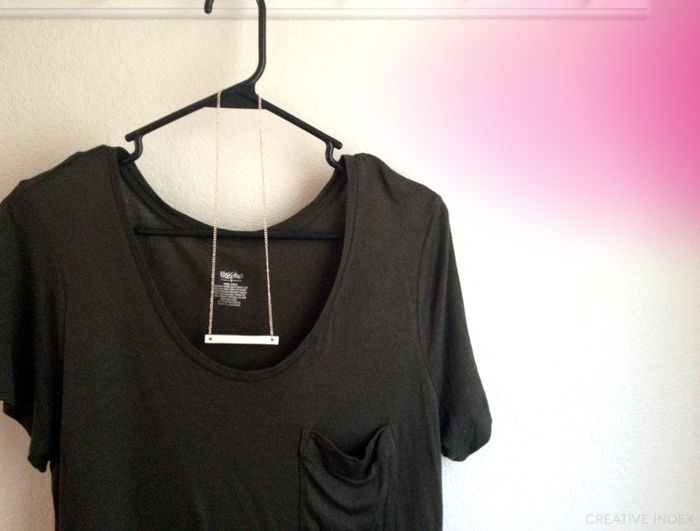 Wear your new necklace proudly! And don't worry if it's not perfect... mine isn't and I still love it!
If you end up making one, let me know! I'd LOVE to see!! :)
And next week I'll share the other necklace I made.....
Helpful Notes + Tips:
// Work on a clean surface! The clay will pick up any little pieces of dirt/dust/etc...
// Make sure your final size isn't too thick. The jump rings won't close around it.
// I baked my at 275 for about 22 minutes. Your time might vary depending on your clay and/or oven.
// Don't have a chain? Use a leather cord or bright colored string and just knot at the top!