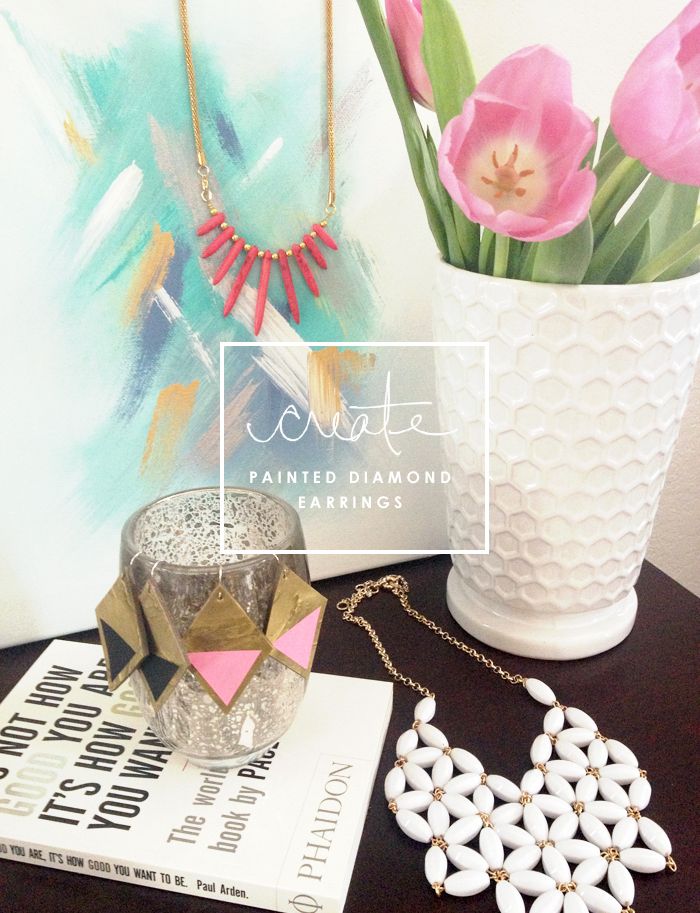 It's been awhile since I've done anything crafty. I was feeling inspired this weekend and decided to step away from the computer for a little bit and make something fun. I dug out some polymer clay and made a super fun pair of earrings. I love simple, clean lines and geometric shapes and these painted diamond earring just might be a new favorite.
Wanna make your own? Here's the how to: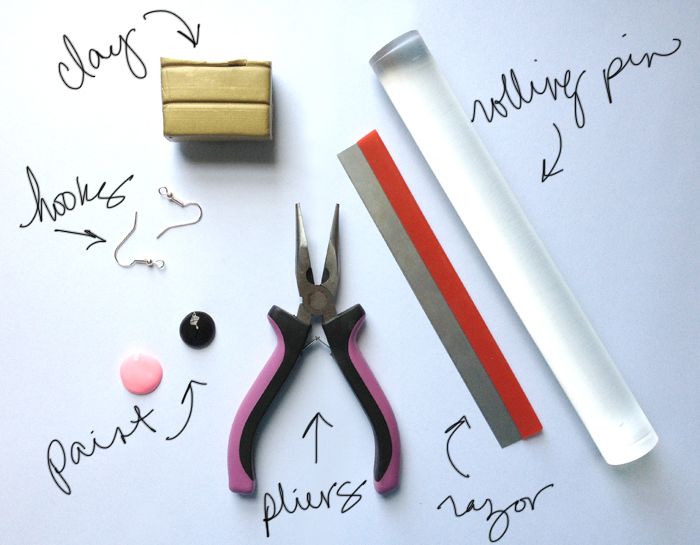 Supplies You'll Need:
Polymer Clay // Hook Earrings // Razor Blade // Needle Nose Pliers // Toothpick // Tape // Paint // Paint Brush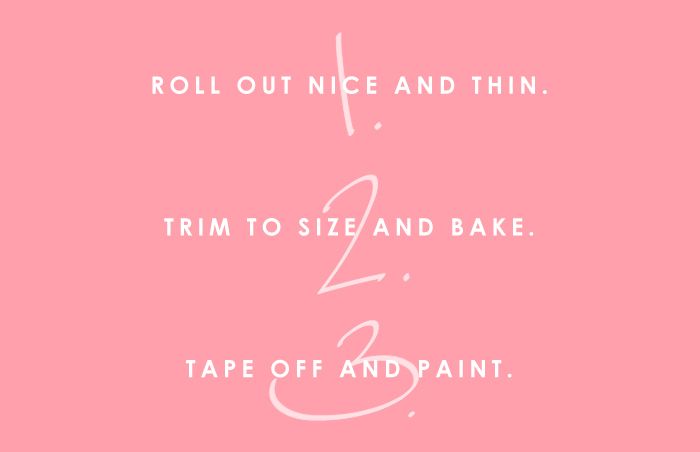 Here's What You Need To Do:
Roll out your clay nice and thin. // Cut out 2 diamond shapes. Mine are approx. 2.25"x1.75" // Use a toothpick and poke a hole in the top point of the diamond. // Place on a baking sheet (with some wax paper) and bake at 275 for about 25-30 minutes. // When cool, tape off edges with tape and paint inside triangle (2-3 coats). // While paint is still wet, carefully peel off tape and let dry. // When paint is completely dry, fit the earring hooks through the holes and crimp shut.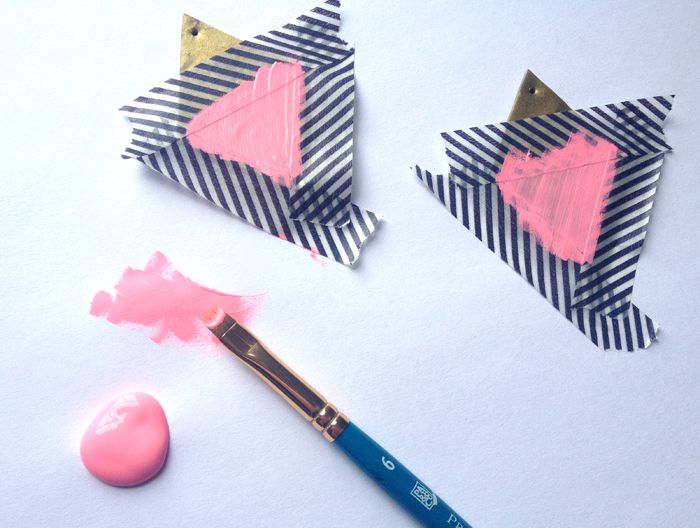 That's it! Now you have a new, super fun pair of earrings! :)
UPDATE: If you want to see how they look on, check out
this photo
I snapped on Instagram!
Helpful Notes + Tips:
// Work on a clean surface! The clay will pick up any little pieces of dirt/dust/etc...
// Make sure your shape isn't too thick. The earring hooks/jump rings won't close around it.
// I baked my at 275 for about 25 minutes. Your time might vary depending on your clay and/or oven.
// If you want them to dangle a little more, add a jump ring through the earring and then attach to the earring hook.
You can see my other clay tutorials
here
and
here
.