Today I'm sharing another super simple necklace I made recently... a two-tone triangle necklace. (If you missed the first necklace,
check it out here
.) I've been having lots of fun with polymer clay lately. It's so EASY to use! I even have a few more project ideas up my sleeve. ;)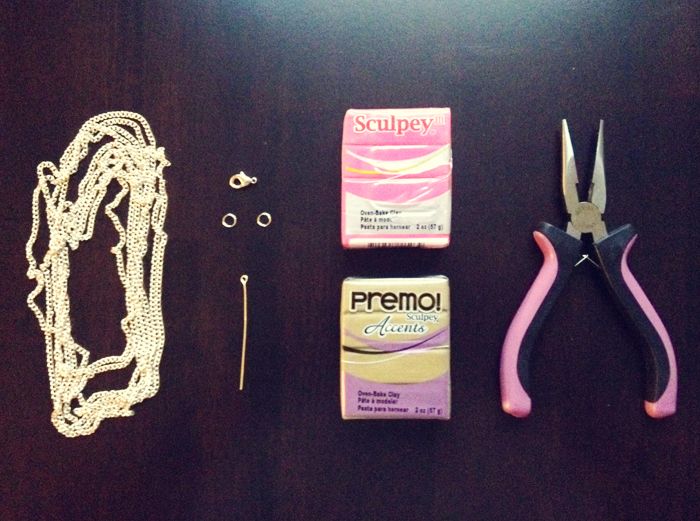 What you'll need:
//

polymer clay (2 colors)

//

chain or cord

//

pliers

//

jump rings

//

closure clasp

//

roller

//

razor

//

toothpick/needle
First, condition your clay (roll between your hands until it's soft and pliable). Roll out the two colors a little bit. Place a piece of color A over B. Cut out the section that's underneath (otherwise it will be too thick). Pinch/kneed the seem together so you have one piece. Roll and smooth out to your preferred thickness and cut into a triangle. Use a toothpick to make 2 holes on each end.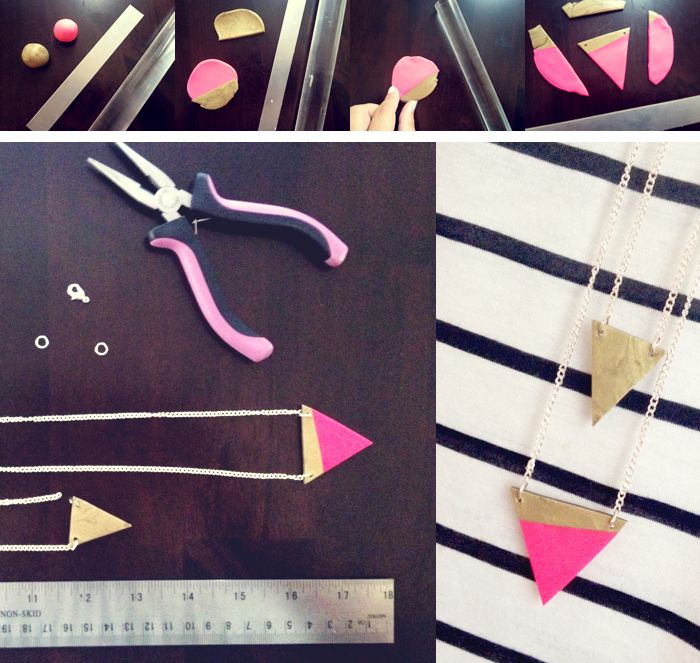 Once you're happy with the shape, place on a baking sheet and bake at 275 for about 20 minutes. While baking cut two pieces of chain to the length you like. When cool, fit the jump rings through the holes, attach the chain and crimp shut. Add jump rings to the end of the chain and finish with a closure clasp.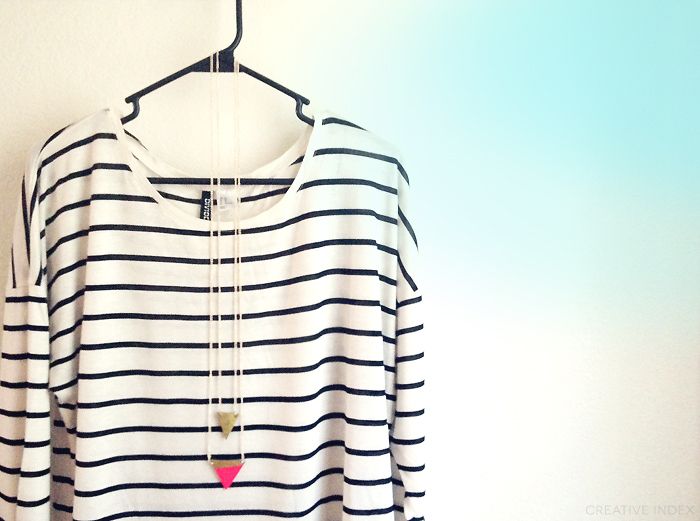 Wear your new necklace(s) proudly!
I ended up making a solid gold triangle too, so I could layer them. I love how they look together! :)
Helpful Notes + Tips:
// Work on a clean surface! The clay will pick up any little pieces of dirt/dust/etc...
// Make sure your final size isn't too thick. The jump rings won't close around it.
// I baked my at 275 for about 22 minutes. Your time might vary depending on your clay and/or oven.
// Don't have a chain? Use a leather cord or string and just knot at the top!