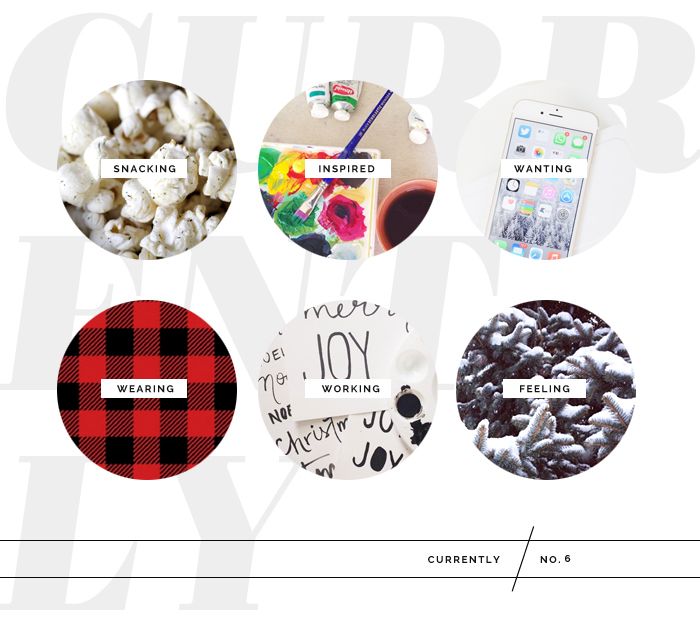 SNACKING...
on Trader Joe's herbs & spices popcorn! The first time I had it, I wasn't sure about it..... but the more I ate it, the more I loved it! Seriously addicting!
INSPIRED...
by
Diana Willard
! I've been a follower of her blog and instagram for a while and I just love her work! I'll be sharing more about her later this week, but she's really got me inspired and wanting to paint more!
WANTING...
the iphone6! My 4s is on the fritz and I can't wait to upgrade! Soon!
WEARING...
plaid! If I'm not wearing a plaid/flannel shirt, then I'm wearing a scarf! I've worn some sort of plaid everyday for the past week. Yes, I have a problem... but I'm also home 95% of the time, so it's just a cozy, easy staple this time of year!
WORKING...
on this year's printable Holiday tags! They're almost done and I can't wait to share! I'm aiming for the day after Thanksgiving, so stay tuned!
FEELING...
a little sad. I always get a little sad/nostalgic this time of year. It's really hard to be away from everyone you love during the Holidays. We're really hoping to go back home for Christmas, so keep your fingers crossed for us! ;)
Anything on your "currently" list? I'd love to know!